One of the most common modifications that Mustang owners make to their rides is the addition of some lowering springs to make the car look better and handle better. Mustang lowering springs aren't all created equal; some can ruin the ride of your car. Other springs keep the ride comfortable and increase the handling and looks of your car.
Mustang lowering springs from Eibach are among the top choices and Mustang owners wanting to lower their car with free Mustang lowering springs will want to check out what American Muscle is offering. American Muscle will be choosing five winners with entries accepted daily between now and September 30th.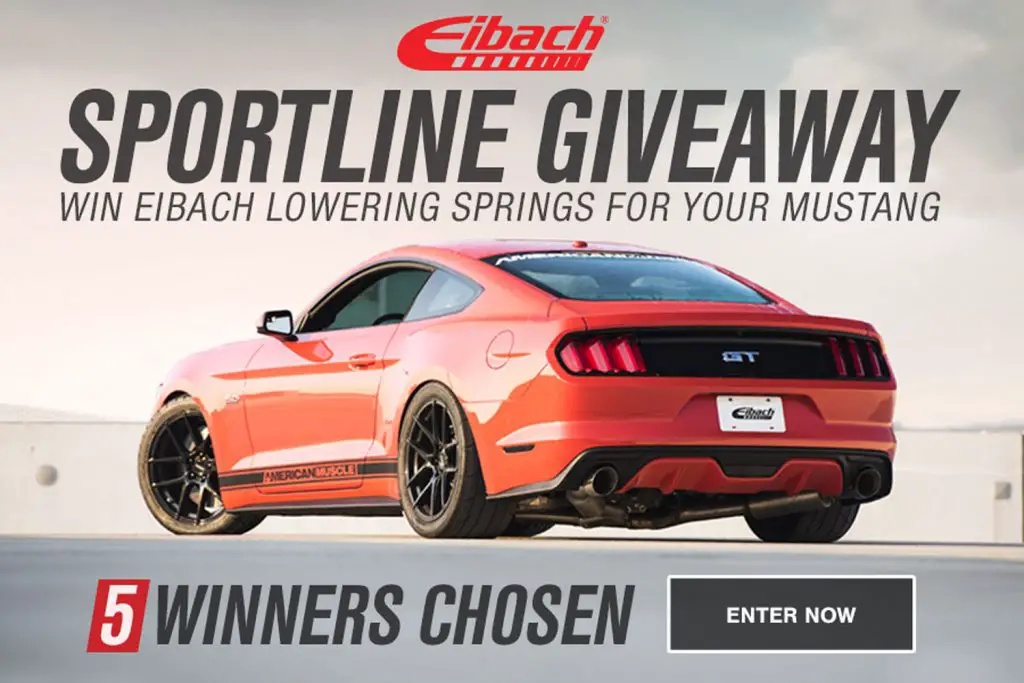 The contest is open to all generations of Mustang through the first of the Fox body cars in 1979 to today. You don't have to own a Mustang to be a winner; maybe you want a free set of Mustang lowering springs to sell on eBay. The only catch to the contest is that you have to give up your address and email to register. You will get marketing emails from American Muscle after entering, but you can opt-out.
Eibach springs vary a bit in price depending on the year and the style of springs. They hover around $300 for later model Mustangs. If you want a modification that won't cost much to install and makes your Mustang look better, Mustang lowering springs are a good choice. The mod is even better when the springs are free. Those interested can register for the contest here. We talked about a very nice lowered Mustang not long ago with a new 2016 Richard Petty Edition Mustang GT convertible that had a big discount but still had a giant price.
Subscribe to Ford Authority for more Mustang news and around-the-clock Ford news coverage.
Source: American Muscle