The battle between the Ford Mustang and Chevy Camaro is as old as time. Well, not really, but it sure feels that way, doesn't it? These two titans of the muscle car segment have been going toe-to-toe and blow-for-blow since the '60s, and in the decades since, car lovers have been lining 'em up side-by-side to see how they compare to one another. Fast forward to the modern day, and the same thing is happening now. As such, we're taking a moment to relive the most recent comparisons in this 14-minute, 25-second video highlight reel.
The video comes to us courtesy of Motor Trend's "Head2Head" series, and includes a wide variety of tests and special moments to pick through. The majority of the highlights come from testing on the road, as well as full-throttle sessions on the track with Randy Pobst. There's also some nice driver's seat point-of-view action with Pobst wheeling both the Ford Mustang and Chevy Camaro around the Willow Springs International Raceway in Southern California.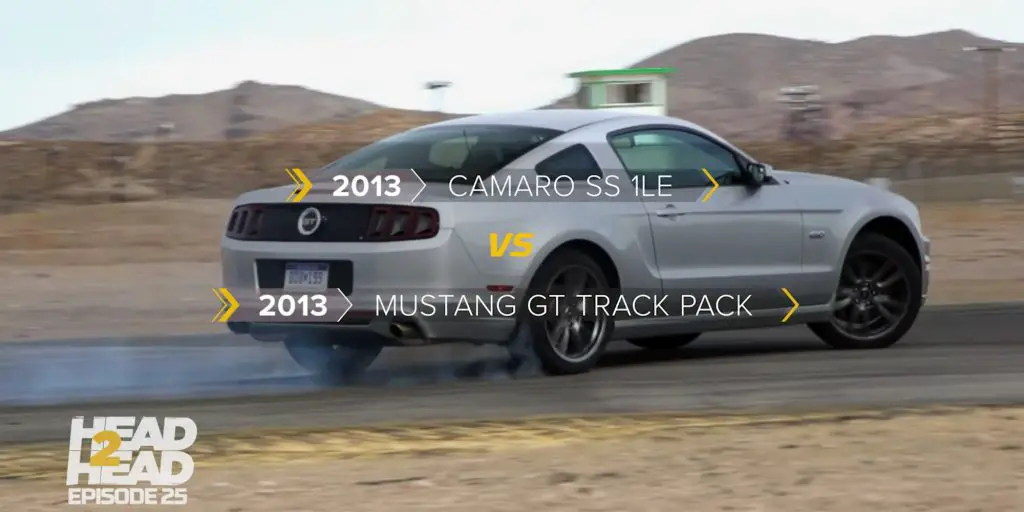 With footage dating back to to 2013, a variety of models are covered, including the fifth- and sixth-gen vehicles from both camps. We also get to see pumped-up variants like the Ford Mustang Shelby 350GTR and Chevy Camaro Z/28, as well as various performance packages to boot.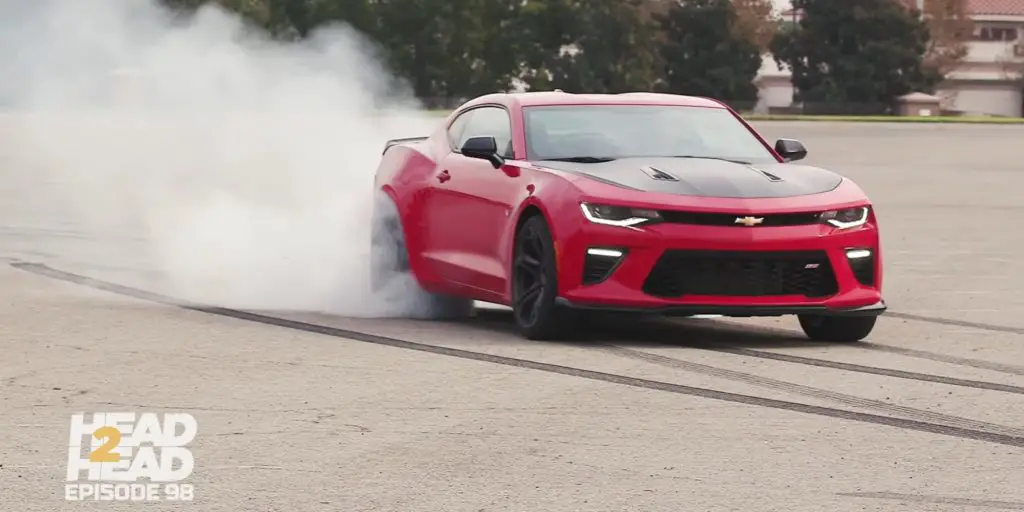 Given the year-after-year coverage this video provides us with, it's no surprise that both models best the other in some ways, while falling flat in others. Clearly, performance is the main focus here, but the reviewers also take some time to talk about more mundane things like how the Ford Mustang and Chevy Camaro feel inside the cabin and around town.
And of course, don't forget all the gorgeous shots of both cars slinging around with a heavy right foot in the driver's seat, which, per tradition, makes for some very lovely V8 noises too.
All told, it's very cool to see not only how the Ford Mustang and Chevy Camaro have evolved over the years, but also how the competition between these two has evolved as well.
Subscribe to Ford Authority for more Ford Mustang news and around-the-clock Ford news coverage.