Back in the day if you wanted to look at Ford cars and learn more about them, you couldn't just hop online and play with the configurator. One of the only ways to see the vehicles without having to order a brochure or go into the dealership was to play Ford's simulator game. Some of the software had virtual showrooms where you could learn more about the cars.
The guys over at Lazy Game Reviews got their mitts on an old DOS PC copy of the came called Ford Simulator II. The game was made solely as an advertisement for Ford and is complete with the bad graphics, little color, and cheesy sounds that video games of the era offered.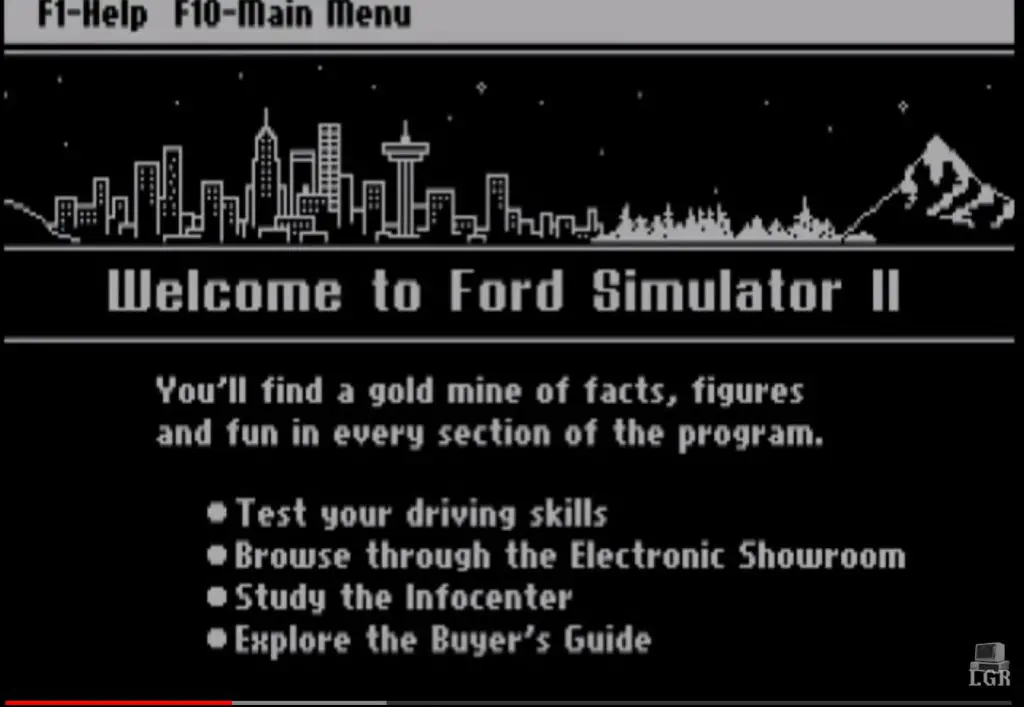 Look at Forza Horizon 4 and compare it to Ford Simulator II and see how far car games have come. The early Ford Simulator II program promised a "gold mine" of facts, figures, and fun with the ability to test driving skills, browse the electronic showroom, study the infocenter, and explore the Buyer's Guide. The software has details on the entire 1990 Ford vehicle line from vans to cars and everything in between.
The software does have a section for the 1990 Ford Mustang; the software was high tech in the Fox body days. The graphics remind me of many a lazy day growing up playing Pole Position on the Atari. Today, Ford still puts its cars into games to drum up interest.
The video game Forza Horizon 4 launched with a bunch of Ford vehicles to drive in 2018. In July, Ford launched the Ranger Raptor in the game, which is the only way American's will get to drive the truck. Check out the video above if you feel like getting your '90s nostalgia gaming fix for the day.
Subscribe to Ford Authority for around-the-clock Ford news coverage.