Last month we talked a bit about a composite component of the 2020 Ford Explorer that was a dual-wall dash. The purpose of the composite dual-wall dash was initially said to be to reduce noise, vibration harshness or NVH. That's not the only use for the composite component, and an exec has confirmed that the component will be used in the 2020 Lincoln Aviator and 2020 Lincoln Corsair.
The maker of the composite dual-wall dashboard for Ford is Continental Structural Plastics or CSP. CSP CEO Steve Rooney said that the part will be used on the Lincoln Corsair and Aviator models. Rooney said the composite part performs better in luxury applications than the all-steel components used in competing models.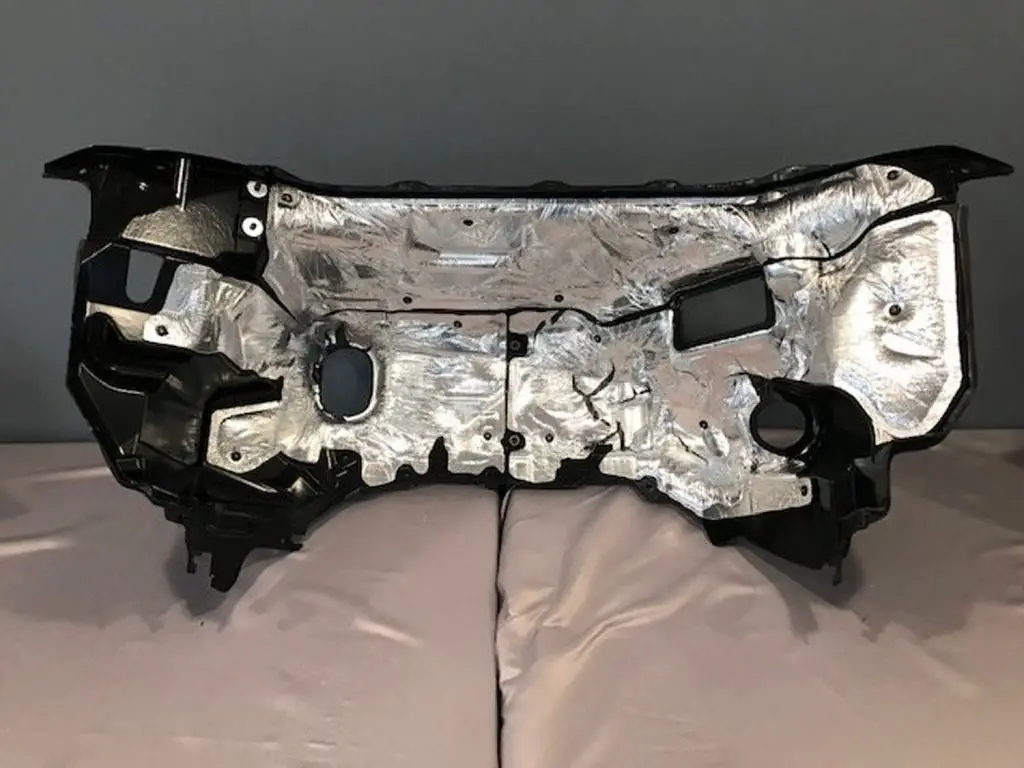 One key is that the nature of the plastic material allows it to be molded to whatever shapes are required for the complex packaging requirements under the hood of a modern vehicle. In addition to reducing NVH, the composite dual-wall dashboard also weighs much less, allowing automakers to shed weight, important to improving performance and fuel economy.
The component also provides superior thermal protection for electronic components and accommodates engine assembly and serviceability concerns that automakers have. For the Ford and Lincoln applications, the dual-wall dash will wrap around the engine and meets on the strut towers.
The composite material is a glass fiber composite and is a thermoset allowing it to be modeled thinner to fit into tight spaces in the engine compartment. Making the component out of composite is one of the ways Ford was able to reduce the weight of its 2020 Explorer without having to resort to lots of expensive aluminum.
Subscribe to Ford Authority for around-the-clock Ford news coverage.
Source: Repairer Driven News