We've been hearing it a lot lately – the American sedan is dead. It's a sad thing to admit for those who love the ease-of-use and practicality of the four-door body style, but demand the spirit of the U.S. under the hood. Luckily, where there's a will, there's a way, as evidenced by this Coyote-powered Ford Fusion.
Coming to us courtesy of the Hoonigan crew, this custom Ford Fusion packs a whopping five liters of displacement and eight cylinders of fury, all of which is sent directly to the rear axle. The result, as we find out, is spectacular.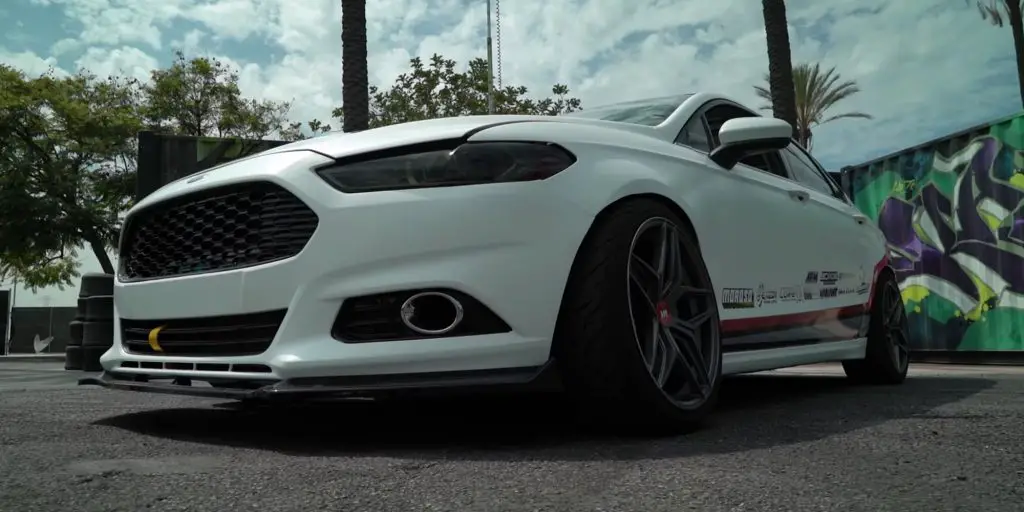 Outside, this machine is a 2016 Ford Fusion with a lowered stance, new wheels, blacked-out lights, and a few stickers and stripes. Inside, things look a little more serious with the stripped-out, bare metal and caged-up interior. Take a gander under the skin, though, and the full seriousness of the situation is revealed.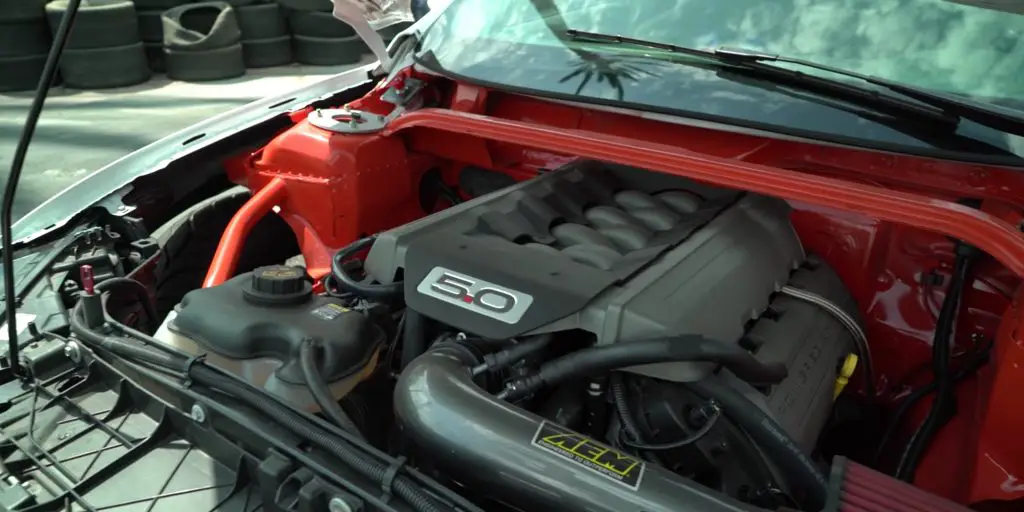 As we find out, this particular Ford Fusion is rocking naturally aspirated Coyote V8 power. The lump in question is a Gen II unit, the same engine that can be found in the 2015 to 2017 Ford Mustang, with mild upgrades to make it all work. While the owner has yet to dyno it, output is estimated at 450 horsepower, all of which is fed to a TR6060 six-speed transmission from a 2007 Shelby Mustang GT500. And while originally AWD, this Ford Fusion is now RWD for drift events.
Even more impressive is the fact that owner Matt Soppa built it his garage.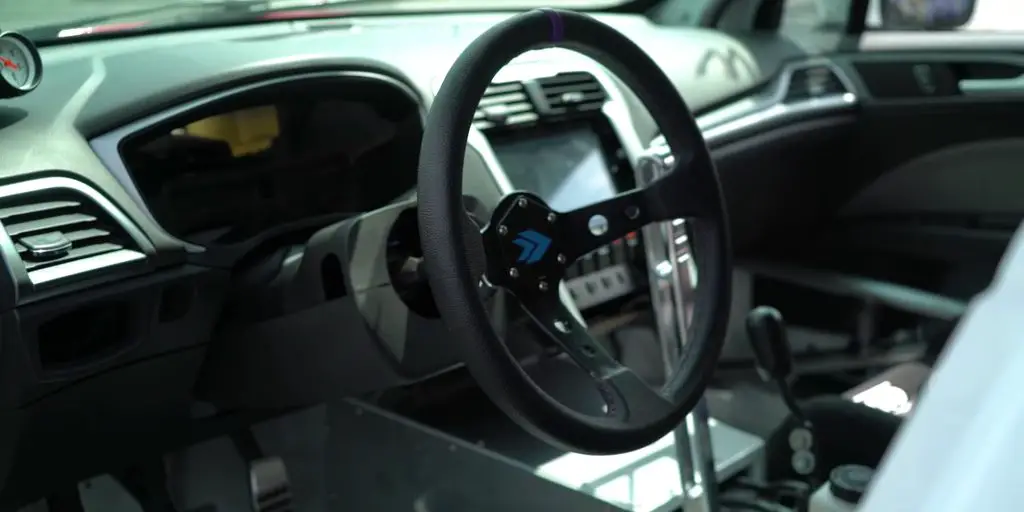 "Six months before I bought the car, I was just looking at the subframe between the Fusion and the Mustang, and the suspension design is pretty much identical. So I bought the car, bought a complete IRS [independent rear suspension] dropout, and the rear subframe mounts lined right up, and the fronts, I made little adapters, they were like an inch and a half off," Soppa explains.
And oh yeah –  it's got straight pipes, so it's really flippin' loud too. True to Hoonigan tradition, the boys put the hammer down for some fun time skids. Which goes really well! Until it doesn't, that is.
Subscribe to Ford Authority for more Ford Fusion news and around-the-clock Ford news coverage.