A company called Sea Electric has announced that the first 100 percent electric Ford F-59 is in production for it at the Ford Detroit Chassis Plant in Detroit. This build marks the very first all-electric F-59 produced for the company and is a milestone for the company. SEA Electric CEO Tony Fairweather said that the construction of the Ford F-59 was an exciting step forward for the global electric footprint.
Fairweather also noted that the construction of the new chassis is a big deal for USA operations for the company as it works to fulfill several orders in the pipeline. SEA Electric says that the electric Ford F-59 EV is being built on a Morgan Olson Walk-in Van Body and will be deployed in the fall of this year for delivery routes in the greater Detroit area. The company won't say which delivery company has ordered the van; it will only say "with a leading package delivery company."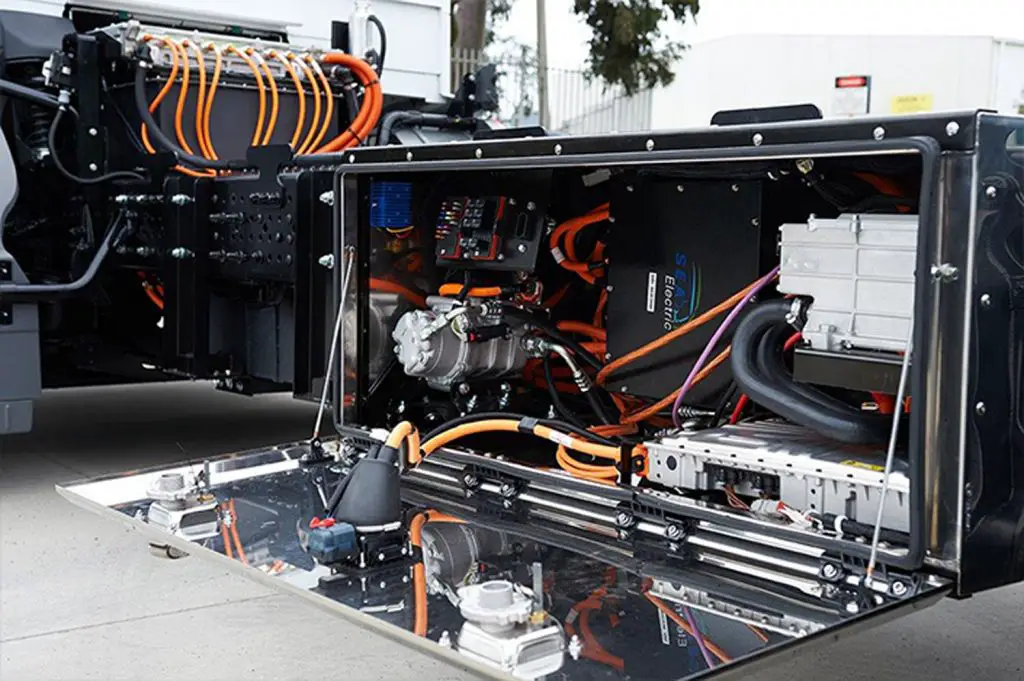 The electric Ford F-59 EV will be powered by a SEA Drive 120b power system and boasts 150 kW of continuous power and 250 kW of maximum power along with 2500 Nm of maximum torque. The F-59 EV has an impressive driving range of up to 220 miles. SEA Electric says with fewer moving parts and no emissions, the F-59 EV will be perfect for short stop-start delivery runs.
A full recharge of the battery pack on the EV will take six hours using a 19.2kW single-phase 240V onboard charger. The first van is for an EV trial, and the company is expecting "substantial" follow-on orders from fleet customers in the next 6-12 months. While this is the first 100% electric F-59 van to be built at the Ford plant, a company called Lightning Systems will do an EV conversion on the F-59 right now.
Subscribe to Ford Authority for around-the-clock Ford news coverage.
Source: SEA Electric