The number of patent applications that we have seen surface that will undoubtedly be for tech on the coming Ford Bronco continues to grow. Ford has a filed for nine patents on the doors alone along with patents on a fancy modular grille and a removable roof system. The latest Ford Bronco door patent to surface shows a feature that will make Jeep Wrangler fans green with envy.
The patent shows a hinge assembly that has a hinge pin and a latch. The latch can be configured in a locked or unlocked position. The Ford Bronco door patent shows a door with two orientations. When in the first orientation the pin is configured to stay in the locked position. When the door is moved to the second orientation, the pin can be unlocked and the doors removed.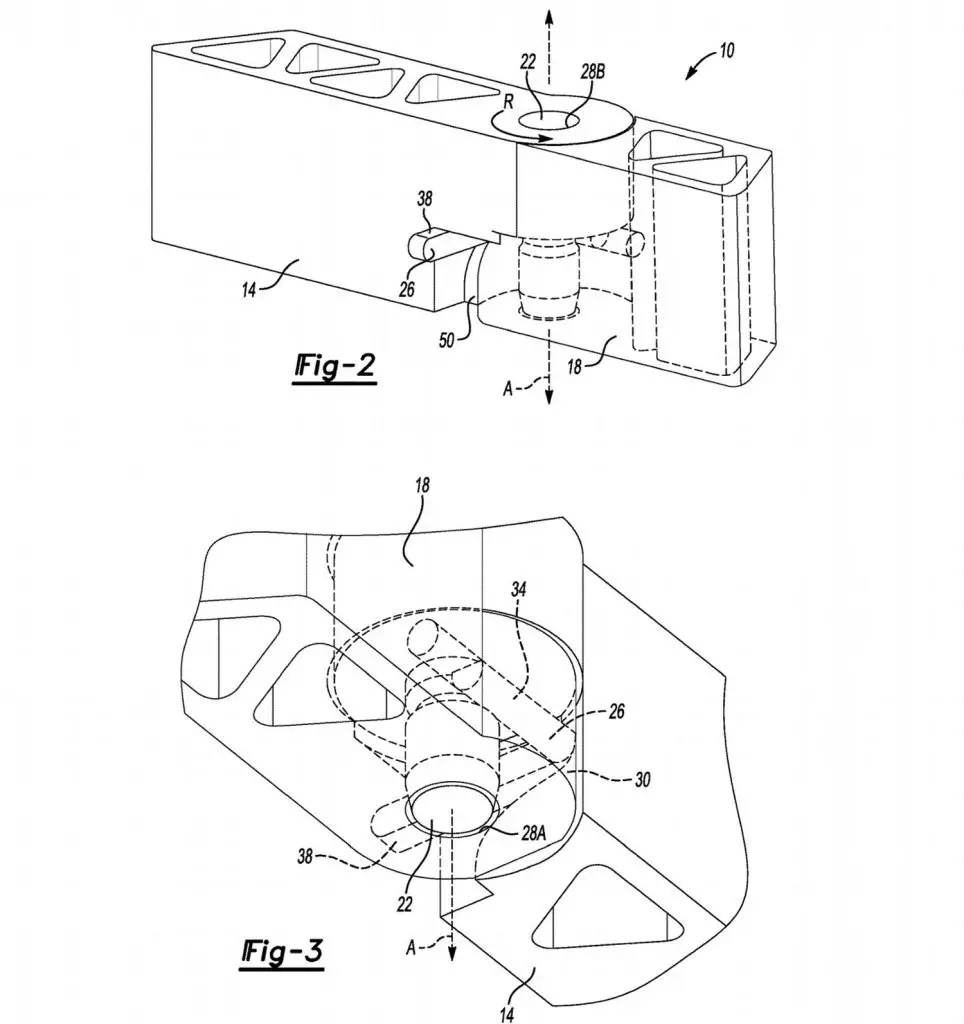 Anyone who has ever taken the time to take the doors off a Jeep Wrangler knows that the task requires tools and keeping up with screws. This system will require no tools and will be very easy to take on and off. One of the Ford patent apps that we have seen shows a way for users to store the doors in the rear of the Bronco. Wrangler owners leave the doors behind and risk getting rained on typically.
The Ford Bronco door patent shows that Ford is directly targeting the Jeep Wrangler and is actively trying to solve problems that Wrangler owners have had to deal with for generations. The patent also goes into details on how the latch mechanism won't fall open if the vehicle isn't in an upright position. In other words, the doors will stay on the Bronco if the owner flips it over. If the Ford Bronco has the off-road prowess to match the Wrangler, it will bring Wrangler owners to the Ford brand.
Subscribe to Ford Authority for more Bronco news and around-the-clock Ford news coverage.
Source: USPTO