A Ford dealer called Jim Robinson Ford in The Highlands in Ohio County West Virginia is calling for the public's help for Breast Cancer Awareness month. Breast Cancer Awareness month kicks off on October 1st and to promote awareness. The Ford Dealer is asking the public to participate in an event that will kick off Tuesday and Wednesday.
The Ford Dealer will serve as Patchwork Station HQ for the Ford Warriors in Pink program. The Ford dealer wants everyone to come in and decorate quilt squares with messages of encouragement and support that will be used to make Warrior Quilts by Neighborhood Ford Store's Quilt for the Cure volunteers.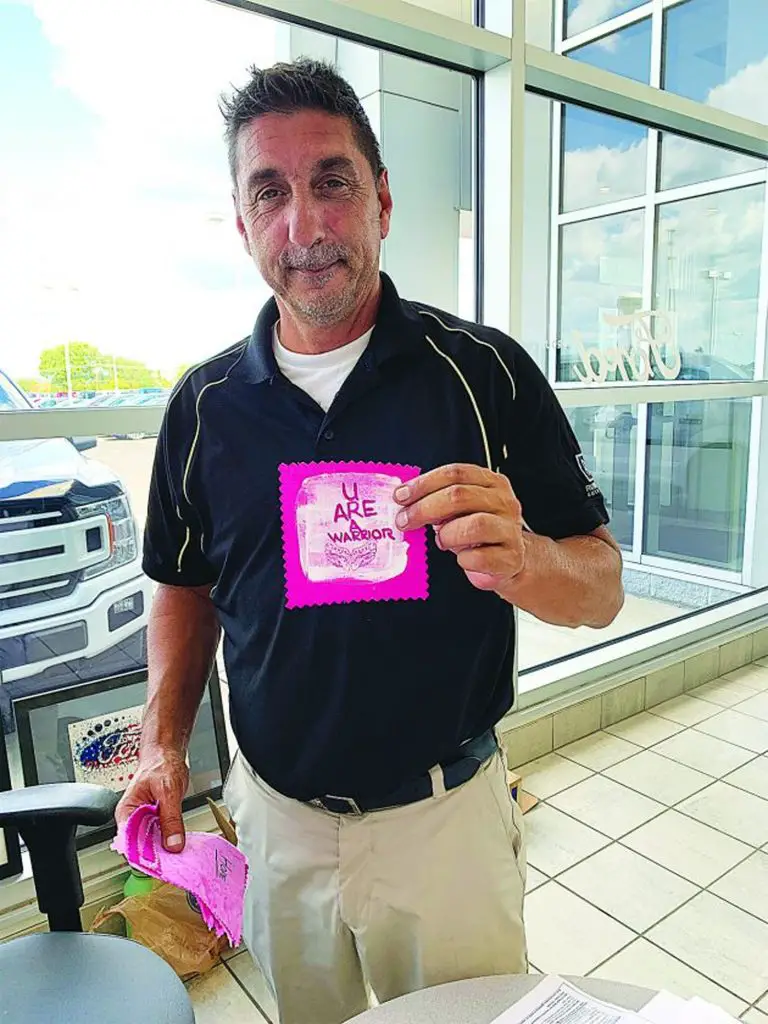 Refreshments and quilting materials are provided at no cost. The Ford dealer says that no artistic talent is needed, only the desire to make those fighting cancer feel better. Each person who comes into the dealership can decorate as many squares as they want. The goal is 3,000 squares.
The quilting volunteers will assemble the squares into quilts that will be donated to the local hospitals. The hope is that the quilts encourage cancer patients and their families to keep fighting. Ford is providing all the materials, including art supply pens, markers, and squares. It takes 100 squares to complete a single quilt. That would mean the goal is to make at least 30 quilts to be given to the local hospital.
That's not all going on to celebrate Breast Cancer Awareness month. Team Ford Lincoln in Steubenville is also raffling off a 2010 Mustang V6 dubbed Pink Pony. Raffle tickets will be sold all month for the car.
Subscribe to Ford Authority for around-the-clock Ford news coverage.
Source: The Intelligencer