Ford Europe has set a world record for the largest number of Mustangs gathered in one place. The record-setting was in celebration of the Ford Mustang being the world's best selling sports coupe having moved 5,500 units in Europe in the first half of 2019. Ford Europe says that is an increase of 3.7 percent compared to last year.
The giant Mustang meetup that Ford Europe put together had examples from every generation of Mustang since the car launched in 1964. All of the pony cars turned up at the Ford Lommel Proving Ground on September 7 to set the world record of 1,326 Mustangs from all over Europe.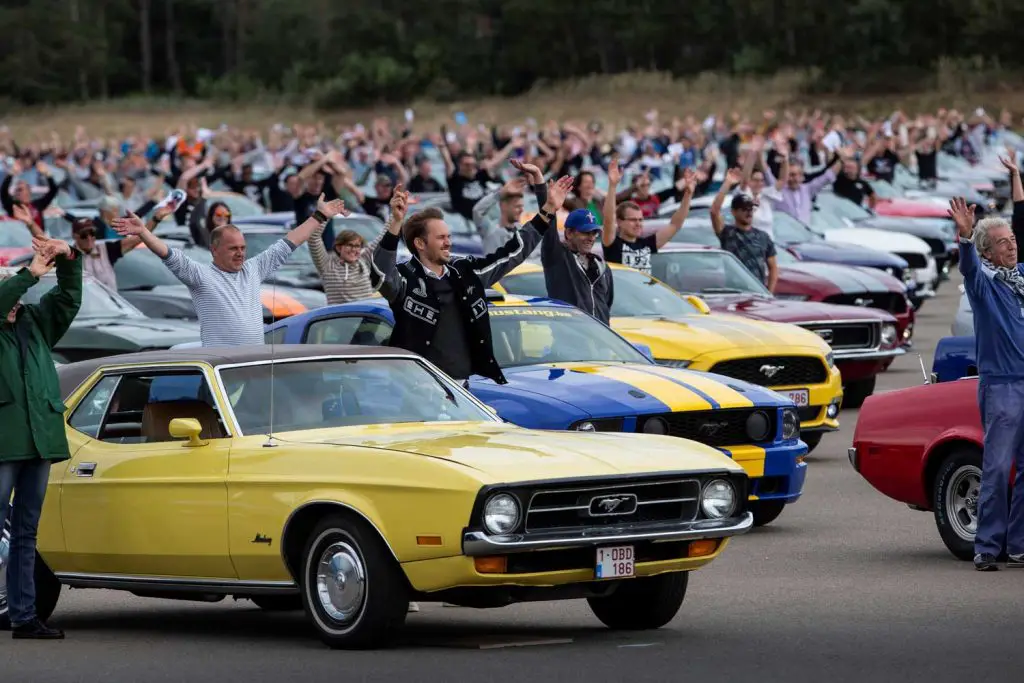 The meeting beat Ford's previous record of 960 vehicles that it set in Toluca, Mexico in December of 2017. One of the best selling spots for Mustangs in all of Europe is in Belgium, which is why Ford chose the Lommel Proving Grounds for the record attempt. The Ford Mustang has been in production for 55 years and continues to sell well.
There were some Mustang II cars in the mix and a bunch of late-model Mustangs. When you see all 1,300 plus Mustangs in one place, you realize how massive a meet this was. Recently Hurricane Dorian forced an end to Mustang Week here in the States, one of the largest Mustang shows in the United States.
The new 2020 Ford Mustang Shelby GT500 won't be available in Europe. The car doesn't meet European standards for emissions thanks to its big 5.2-liter Predator V8 engine that makes 760 horsepower and 650 pound-feet of torque. Europeans only chance to snag a GT500 is via a specialty importer.
Subscribe to Ford Authority for more Mustang news and around-the-clock Ford news coverage.