When Ford took its F-150 EV prototype down to the train yard and had the truck pull over a million pounds, it wanted to show truck fans that an EV can tow. Since that stunt, Ford has been given little bits of detail on the F-150 EV. Bill Ford said that the F-150 EV would be able to power tools on a worksite and would have storage space under the hood.
Linda Zhang is the chief engineer of the Ford F-150 truck, and she talked a bit about the F-150 EV and why Ford was doing it. Zhang says that Ford wants to provide a choice in power plants. In addition to an F-150 EV, the automaker will also offer a hybrid F-150 truck. She also says that Ford research indicates that buyers want a full-size electric truck.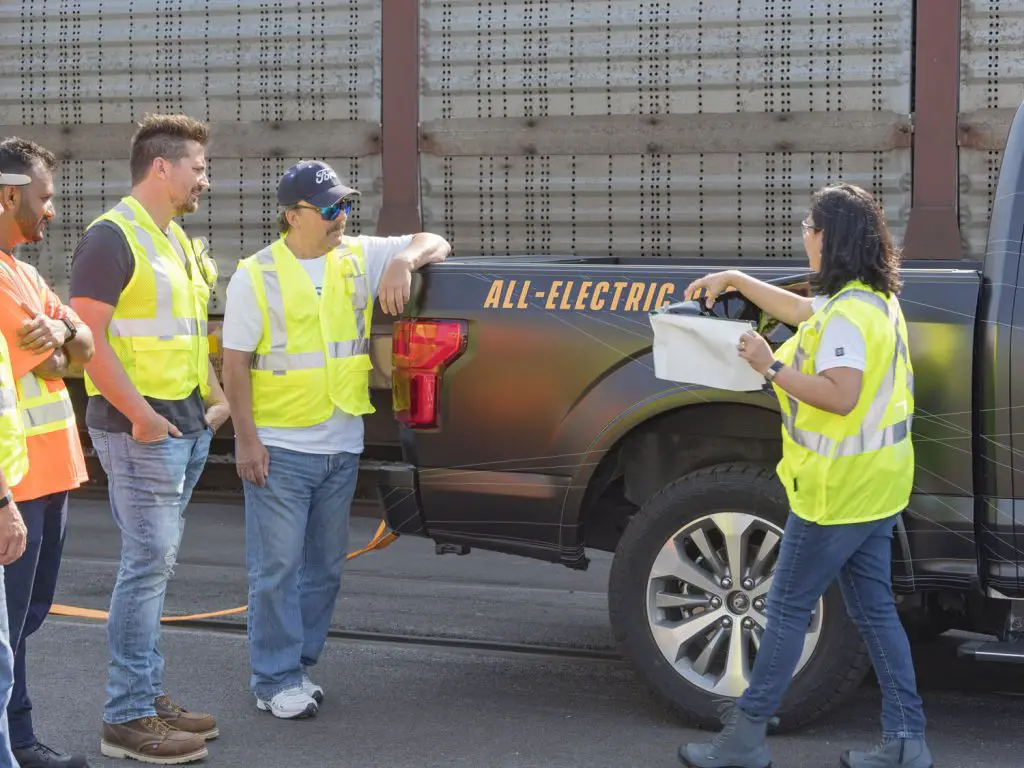 The engineer says that to convince those skeptical of an electric pickup, Ford has to show them it can tow and talk up the unique performance of an all-electric truck. Zhang plays coy on a launch date for the truck stating that it will be there in a few years. Another Ford exec has said that the truck will land in 2022.
Ford is also perhaps not so interested in if the everyday truck buyer wants an electric F-150. Zhang notes that fleet buyers are very interested in the power and capability of the electric truck. Large corporations and cities wanting to improve their carbon footprint will likely buy the electric truck. When asked if there will be a day when all trucks are electric, Zhang says that she thinks customers will always want a range of power options, including gas, diesel, hybrid, and electric options.
Subscribe to Ford Authority for more F-150 news and around-the-clock Ford news coverage.
Source: Trucks.com