Part of the big electrification display that Ford is putting on at the Frankfurt Motor Show is the Ford Mondeo Hybrid Wagon. Like most of the other rides that Ford is showing off in Germany, the Mondeo Hybrid Wagon is for Europe only. The vehicle has a wagon form factor that is relatively rare in the States.
The Modeo Hybrid Wagon is also offered in a coupe-inspired 4-door body type as well. Both use the same hybrid drivetrain that is capable of driving on electricity alone. The hybrid powertrain makes 187 PS total and uses a 2.0-liter Atkinson cycle gas engine, electric motor, and a generator. The battery is a small 1.4 kWh lithium-ion unit.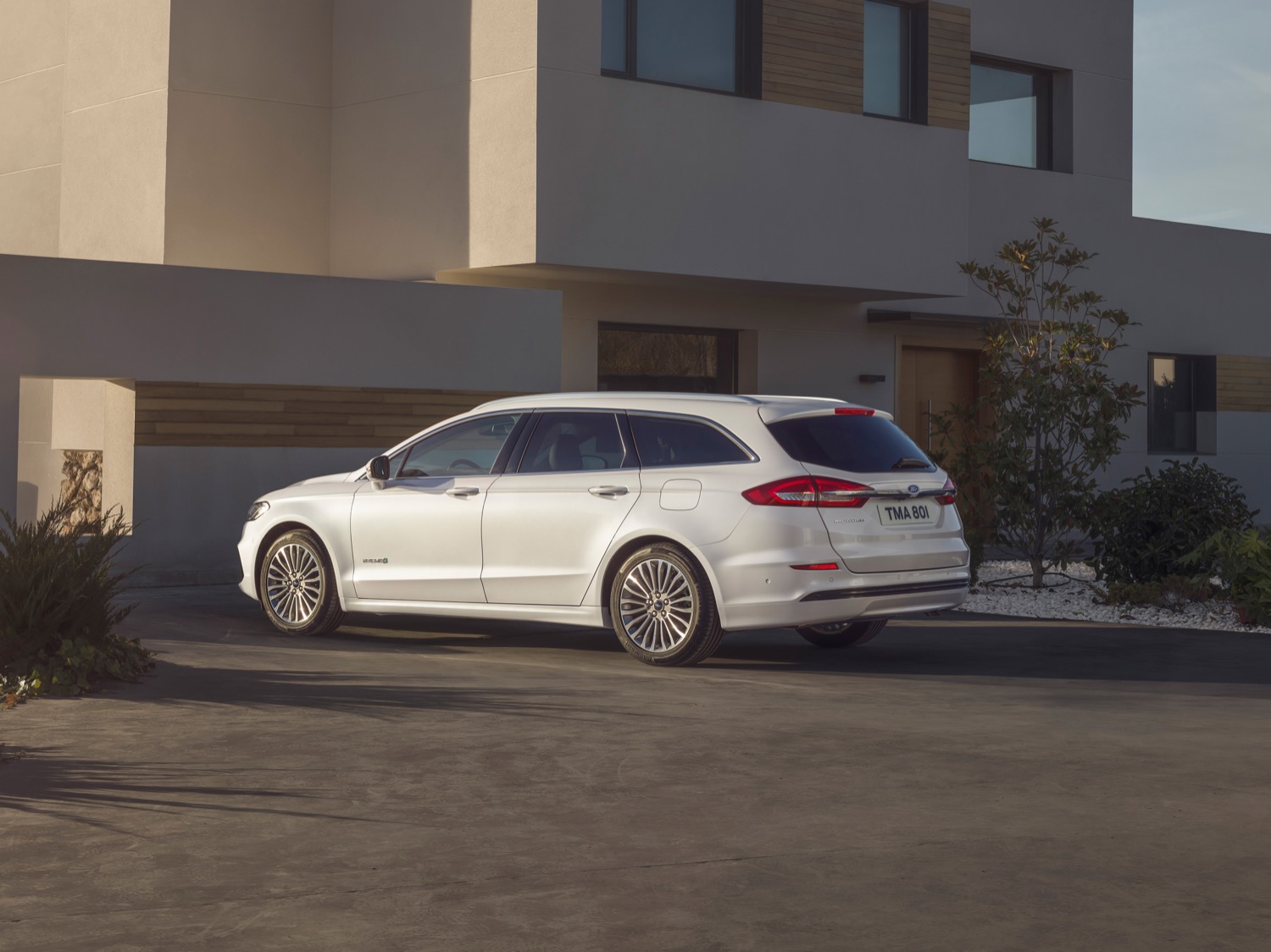 modeo hybrid
The transmission is a Ford-developed power-split unit that emulates the performance of a CVT. Ford integrated regenerative braking into the Mondeo Hybrid Wagon that can capture 90 percent of the energy normally lost in braking to recharge the battery. The car features Ford's Smartgauge interface that monitors fuel and energy consumption with features that include Brake Coach to encourage gradual braking to help charge the battery more efficiently.
Ford fits the car with electric power-assisted steering and electrically-powered air conditioning, powertrain cooling, and vacuum systems to reduce drag on the engine. Ford also fitted the Mondeo Hybrid Wagon with an exhaust gas heat recovery system that can warm the cabin faster.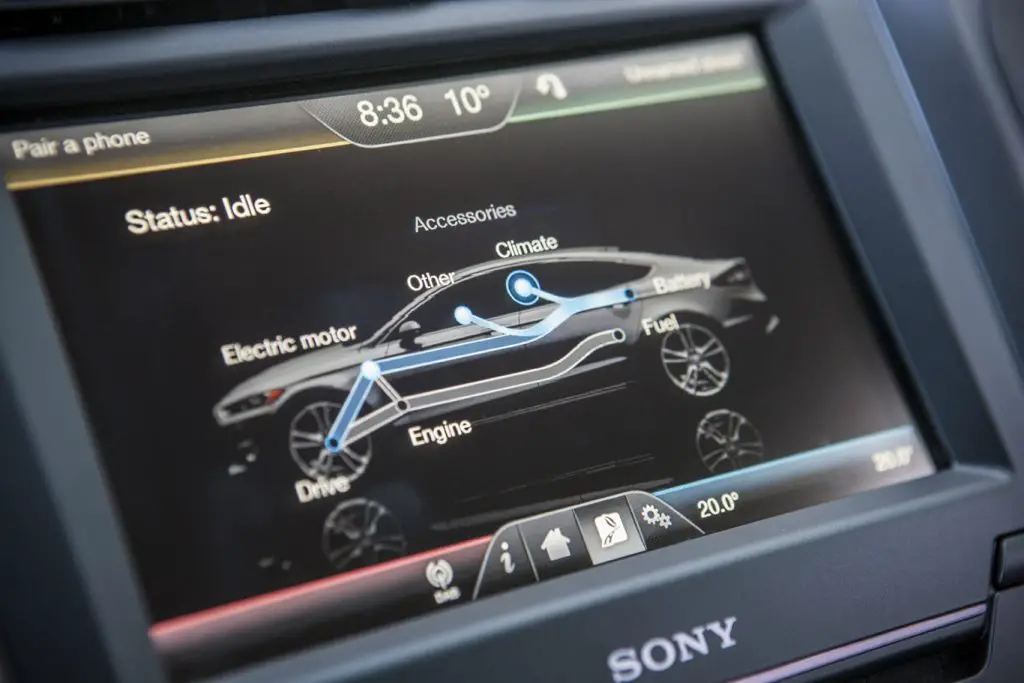 Driver assist and safety features include Adaptive Cruise Control. Intelligent Speed Limiter is a feature that works with Traffic Sign Recognition technologies. The idea is that a camera on the windshield reads the road sign and ensures that the vehicle slows as required, so the driver doesn't exceed the speed limit. Sync 3 is integrated with an 8-inch color touchscreen that supports Apple CarPlay and Android Auto.
Subscribe to Ford Authority for around-the-clock Ford news coverage.