A bunch of patent apps have shown up from Ford, and most of them appear to be for the coming Ford Bronco hinting at some of the tech the off-road vehicle will feature. The latest Ford patent app to turn up is titled "Apparatus and removable roof assembly for a motor vehicle." The patent shows what appears to be the rear windows and rear roof panel of a four-door SUV that lift off to give a more open-air driving experience.
The patent abstract describes a panel on the roof along with removable windows and a latch assembly for securing the removable panels to the vehicle. The patent also describes that the removable windows will latch to the removable roof panels, making it sound as if the two windows and the roof panel are meant to stack for storage. That might go along with the Ford patent app seen not long ago for storing the removable doors.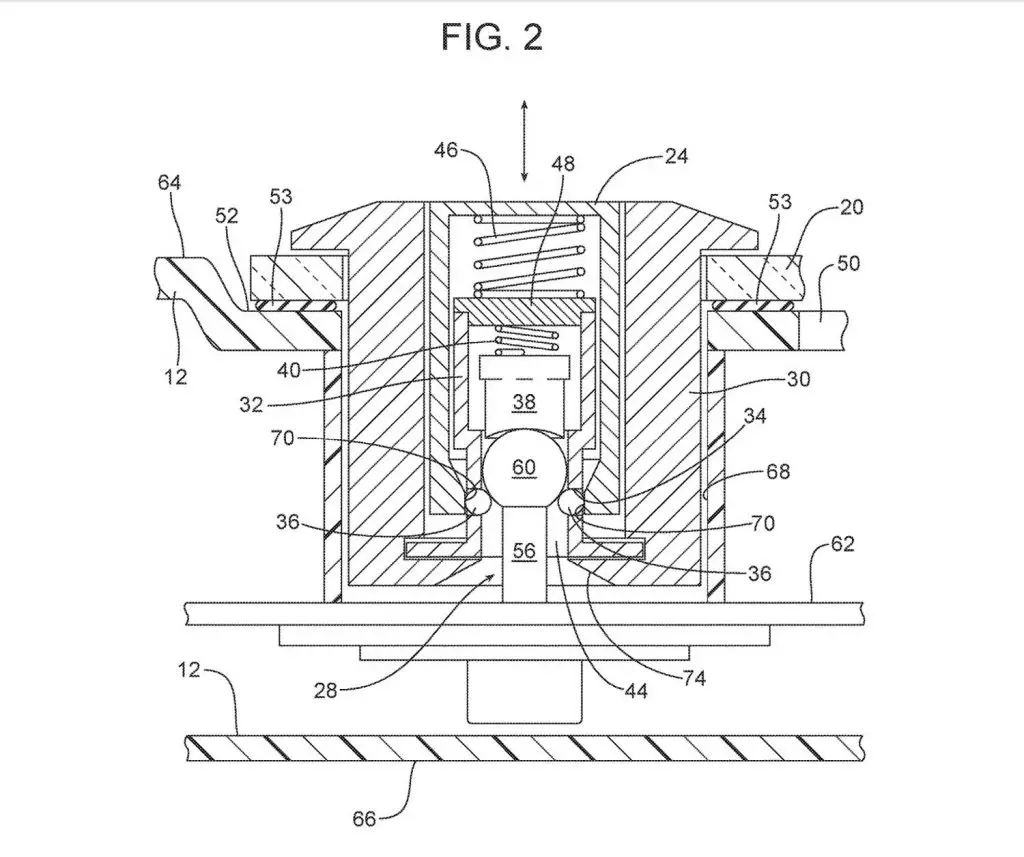 Closeups from the Ford patent app show a system that has a peg with a ball on one end that slots into a spring-loaded retainer that has a locking mechanism that appears to wrap around the ball end to keep the roof panel and windows in place. It seems that each component would have one such latch on each corner.
The panels also have a locking mechanism with a high-security key of the sort used to unlock vending machines to keep them from being stolen like T-tops back in the day. While the patent art shows only a rear panel being removed, in the Ford patent app narrative does say that the removable roof assembly may include an upper section, a first rear quarter section, and a second rear quarter section. That seems to indicate that the Ford Bronco, which we assume the patent to be for, could have roof sections that are removable over the driver and passenger, second-row occupants, and then over the rear cargo area as well.
Subscribe to Ford Authority for more GT500 news and around-the-clock Ford news coverage.
Source: USPTO