Ford has been going crazy with the patent applications for things that we expect to see on the coming Ford Bronco. We have seen nine Ford patent applications for the doors alone. One of the things that some may have wondered is how drivers will see behind them with the doors off the Bronco. Jeep Wrangler owners have this same issue and turn to the aftermarket for clip-on mirrors that stick into the bracket where the doors come off.
The latest Ford patent application shows a system that will prevent Bronco owners from having to turn to the aftermarket. The Ford patent shows a vehicle (the drawings aren't the Bronco) with mirrors mounted on the A-pillar rather than the doors. We are on the fence about how it looks in the art in the Ford patent app and will reserve judgment until we see the mirrors on the vehicle.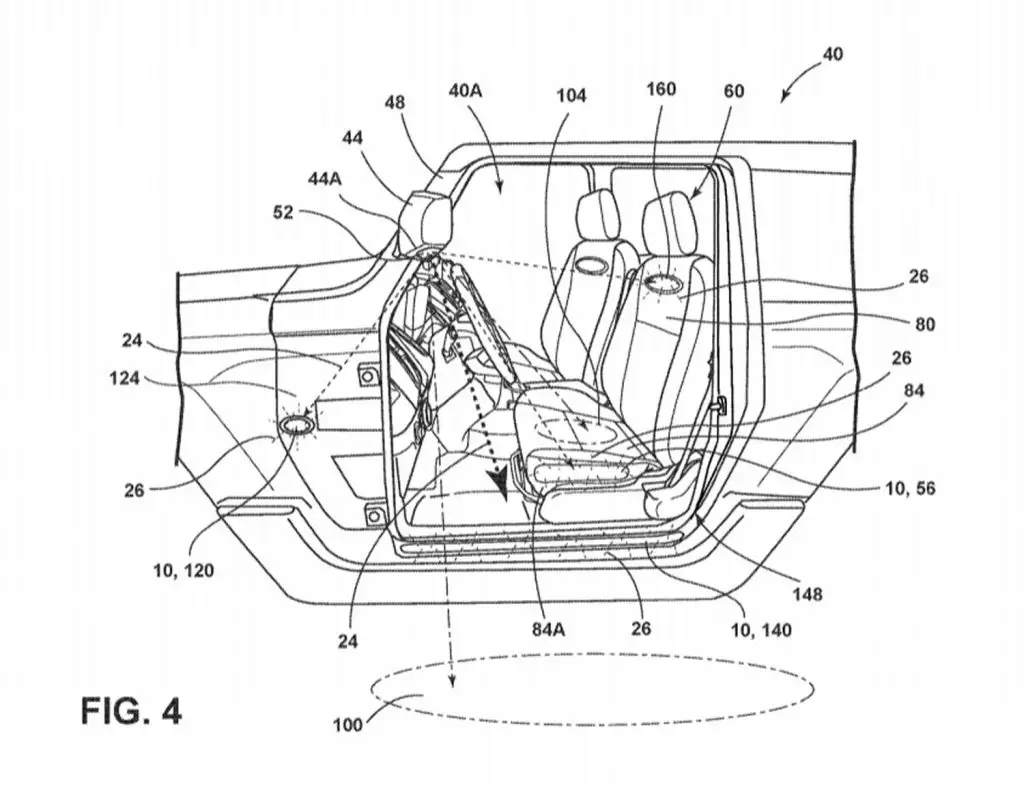 The patent app isn't for the placement of the mirrors; it's for the side marker illumination the mirrors offer when doors are on and off the vehicle. The side mirrors have a light underneath, as many modern vehicles do, that throw light onto the ground so drivers can see what they are stepping into. The more interesting aspect of the lighting on these side mirrors is that Ford says with the doors off they will illuminate photoluminescent structures located within the vehicle.
The art in the patent app shows that the light would make the seatbacks glow where the Bronco logo will likely be. Light also shines on the bottom of the seat and the side area where the seat controls are. The lights also shine into the floorboard area as well with the doors off. It sounds like the Bronco will be quite flashy at night with the doors off by reflecting multi-color light shined inside from the mirrors.
Subscribe to Ford Authority for more Bronco news and around-the-clock Ford news coverage.
Source: USPTO