We often lament the fact that Ford and other automakers sell vehicles in Europe that we will never see stateside. The Ford Ranger Raptor is one of those vehicles we don't get there. We can't buy any Suzuki branded vehicles in the States anymore, and it's a shame because the little Suzuki Jimny 4×4 is an impressive little off-roader for the money. The guys at CarGuide live in Australia where the Ranger Raptor, Suzuki Jimny, and Wrangler Rubicon are all available to purchase.
On paper, all three of the off-roaders sound similar, with the Suzuki and Wrangler being the most similar. One key difference in the three rides is that the Suzuki has differentials that don't lock and is rolling the trails on street tires with little traction.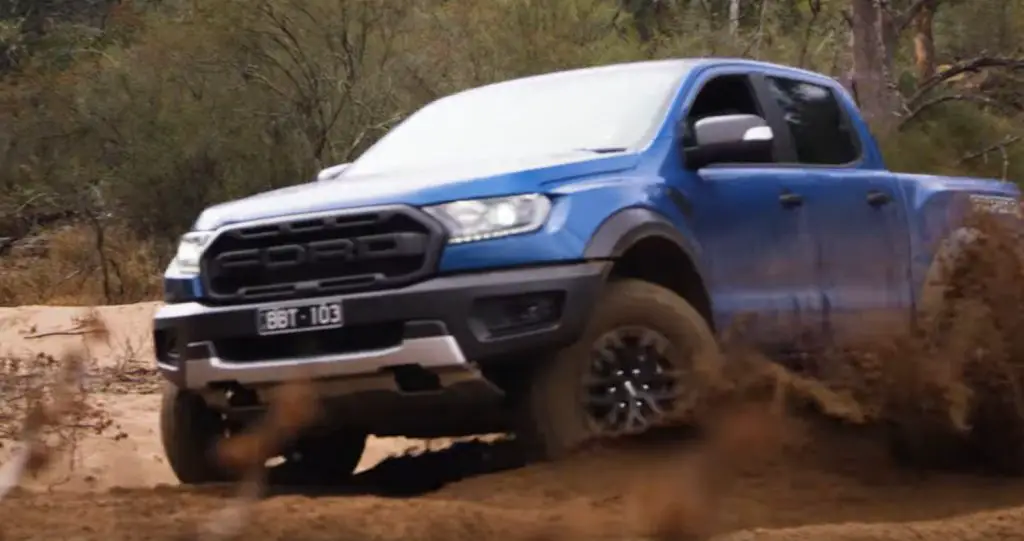 The Ranger Raptor is the biggest vehicle in the test by far. The first obstacle was sand. The tester says that the Ranger Raptor is the most fun in the sand. The next test up was an 850mm deep water crossing. All the vehicles made it across the water, even if it did appear that the Suzuki was wading a bit deeper than it was meant to.
The next obstacle was a muddy hill, and while all made it, the Suzuki worked hard to make it down the rutted trails. The Raptor and Wrangler made it without issue. Climbing the muddy hill, you can see that the Ranger Raptor and Wranger didn't fight at all. In the end, the Ranger Raptor takes second place, the Wrangler Rubicon takes first, and the Suzuki takes last. It's worth noting that the Suzuki Jimny costs 1/3 of what the others cost and with some decent tires, a lift, and some diff lockers it would be quite the off-road honey badger. Watch Hammond take his Ranger Raptor to a meeting.
Subscribe to Ford Authority for more Ranger Raptor news and around-the-clock Ford news coverage.