Ford has big plans for electrification in European, and it is talking up its most expansive line of electrified vehicles in history at the Frankfurt motor show this week. Among the cars that it is bragging on is the Kuga Plug-in hybrid and the Tourneo Custom Plug-In Hybrid. The Tourneo Custom Plug-In Hybrid is a people mover that has a hybrid powertrain that offers an all-electric range of 31 miles or 50 km per charge.
That electric driving range would be plenty for most daily commutes, but when drivers need to go further, the Tourneo Custom Plug-In Hybrid has a gas engine that allows it to go a total of 500 km between fill-ups. The vehicle has a 13.6 kWh lithium-ion battery pack paired up with a 1.0-liter EcoBoost gas engine that works as a range extender.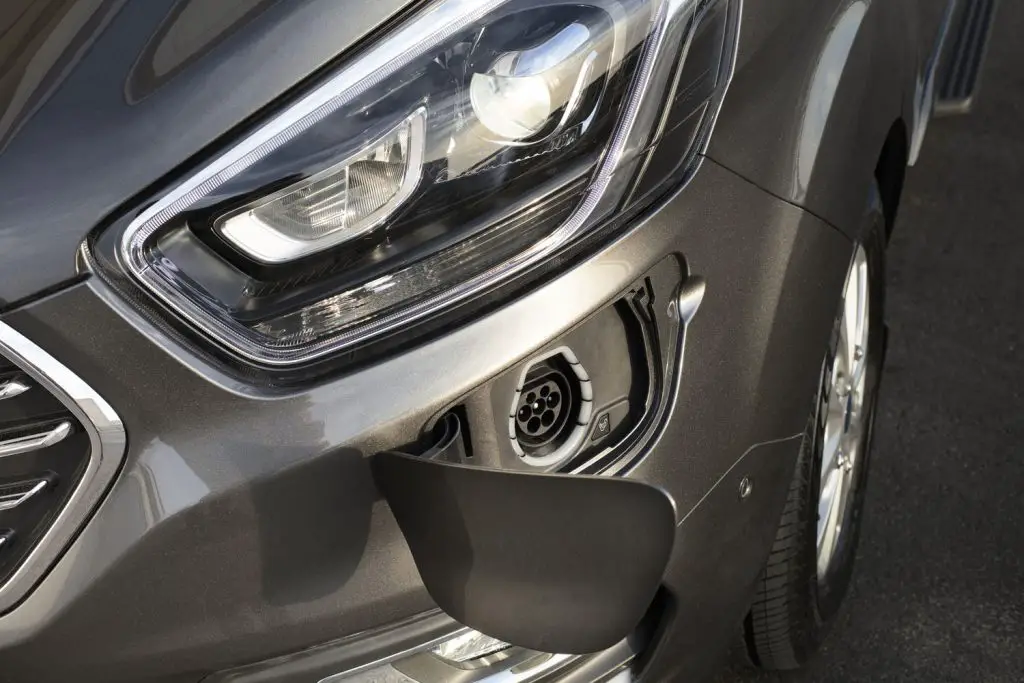 Tourneo Custom Plug-In Hybrid has regenerative braking enabled via a motor/generator. One of the most interesting aspects of the Tourneo custom is the two rear row seats that sit in conference format, which means facing each other, to allow interaction between passengers.
The plug-in hybrid offers the same interior space as the diesel version thanks to packaging the battery pack under the floor. Like Ford's other plug-in hybrids, the Tourneo Plug-in hybrid has four driving modes, including EV auto that makes all the decisions on when to use electricity and when to use the range extender.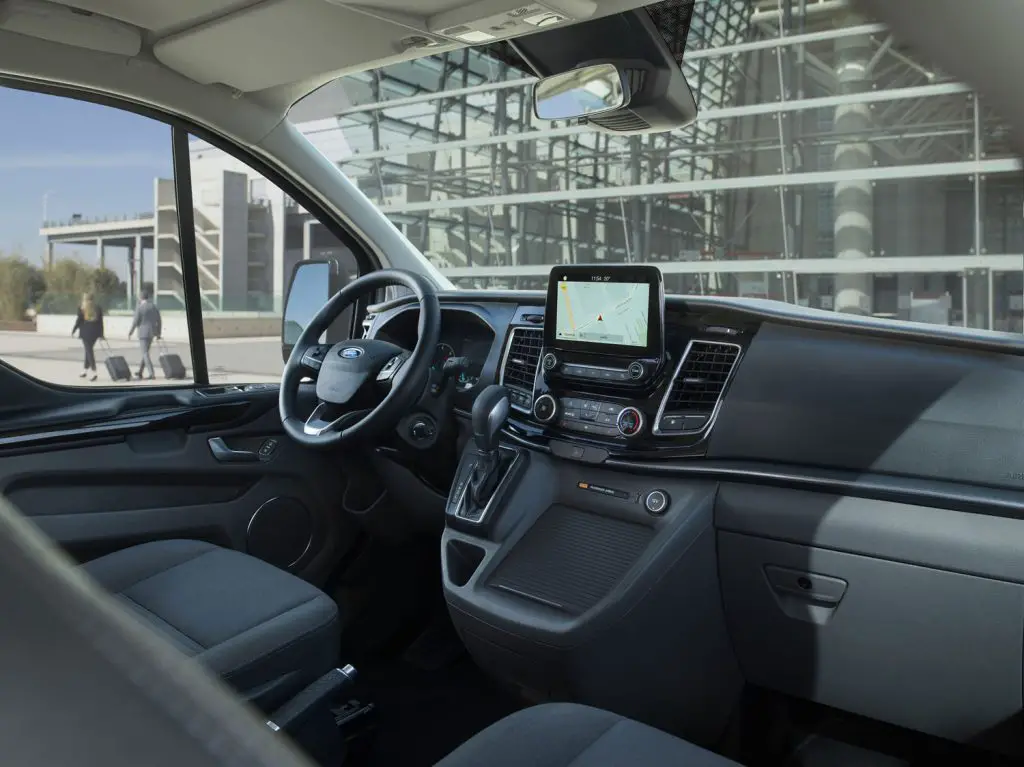 EV Now will use battery power only until the battery reaches a minimum charge state and then turn on the range extender. EV Later saves battery power for later use, and EV Charge uses the range extender to charge the battery for EV use later. A charge port in the front bumper connects the vehicle to a standard EV charger. A 240V 16 amp or 32 amp charger can top the battery off in three hours; a home 240V 10-amp outlet needs 5.5 hours to charge fully.
Subscribe to Ford Authority for more GT500 news and around-the-clock Ford news coverage.