In Early August we talked about a new concept camper van from Ford and Westfalia. At the time there were no photos of the concept van other than a floor layout to show off. The Ford Transit Big Nugget camper van looks like it might be just the thing for campers in Europe who want a larger van with a real bathroom to take out on the weekends.
The Ford Transit Big Nugget camper van is 235.4 inches long, has 459 cubic-feet of interior space, and 80.7 inches of indoor standing height. The concept is based on the long-wheelbase, high-roof Ford Transit van. With so much space inside the van, the Ford Transit Big Nugget concept has four functional areas, including a living space and dining area, bedroom, bathroom, and kitchenette-diner.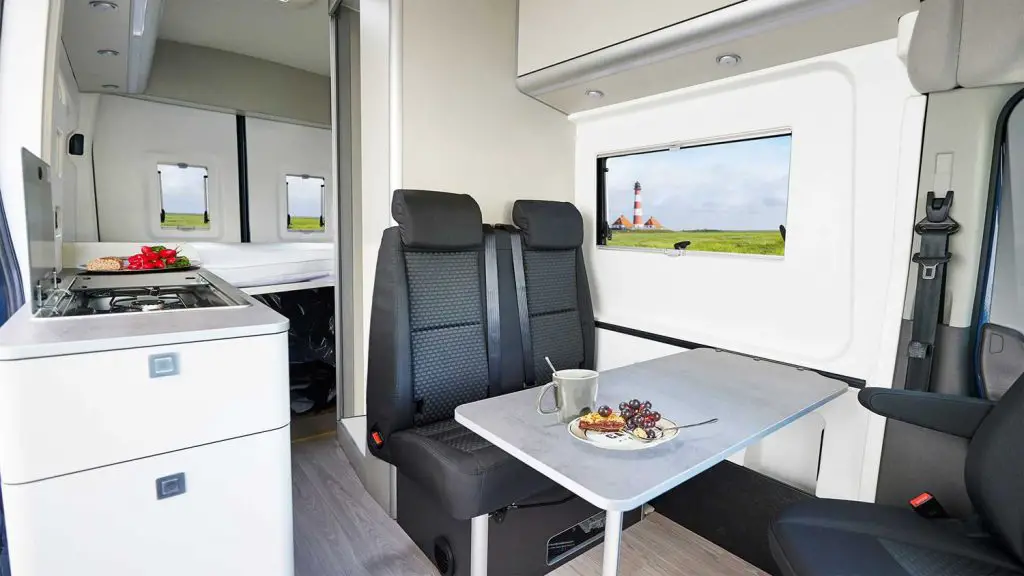 The bathroom area is in the middle of the camper and has an integrated toilet, washbasin, and shower. The kitchenette is in the middle and has a two-burner gas stove, large basin, and a 70-liter refrigerator. The rear of the camper has a bedroom that has a 2-meter long bed that can sleep two adults.
The Ford Transit Big Nugget custom is set to hit the market in the first half of 2020, and there is no detail as yet on which engine the camper van will use. The most likely engines would be the 2.0-liter EcoBlue turbodiesel which is offered in the standard Transit van that the Big Nugget is based on. Those engines offer between 104 horsepower and 182 horsepower.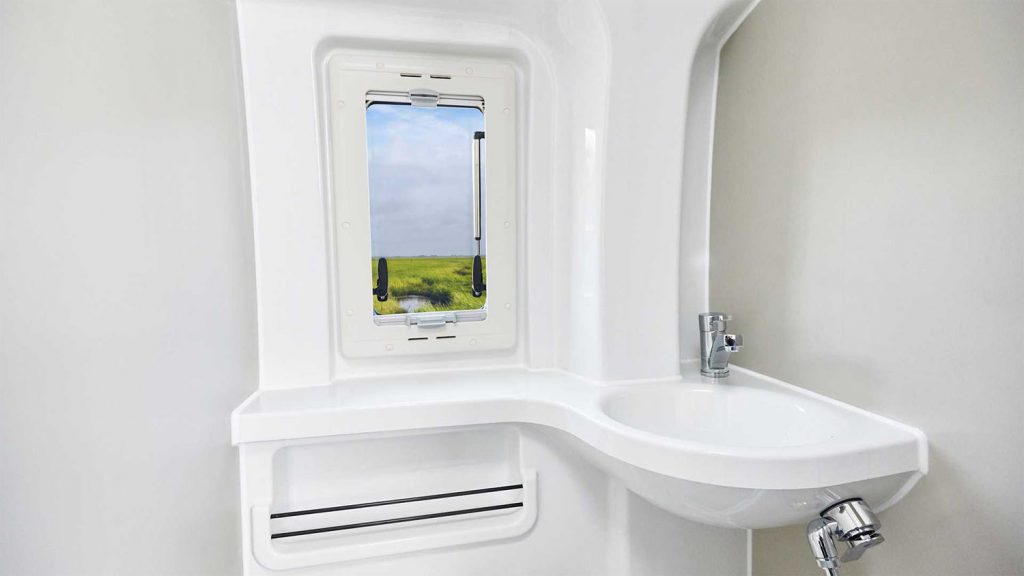 The images of the camper van concept show a vehicle that is well laid-out and appears to be a comfortable space to spend a weekend. There is no indication of pricing at this time. Presumably, that will be announced closer to its launch in the first half of 2020.
Subscribe to Ford Authority for more Transit news and around-the-clock Ford news coverage.
Source: CarScoops