Ford UAW workers at the Louisville Assembly Plant and at the Kentucky Truck Plant have voted to authorize a strike if needed. The vote was in the works late in August, and the vote has now been made with Union officials saying that this was the largest turnout they have seen for a union vote in a long time. Ford UAW workers voted heavily in favor of authorizing a strike if it was needed during negotiations between the UAW and Ford over contracts for the hourly workers.
A post made to the Facebook page for the union group showed that 99 percent of the Ford UAW workers who voted were for a strike with only 1 percent against it. Union officials won't say how many people voted. Voting to authorize a strike action doesn't mean that a strike is coming. This vote means that the union has all it needs in place for a strike to happen if required.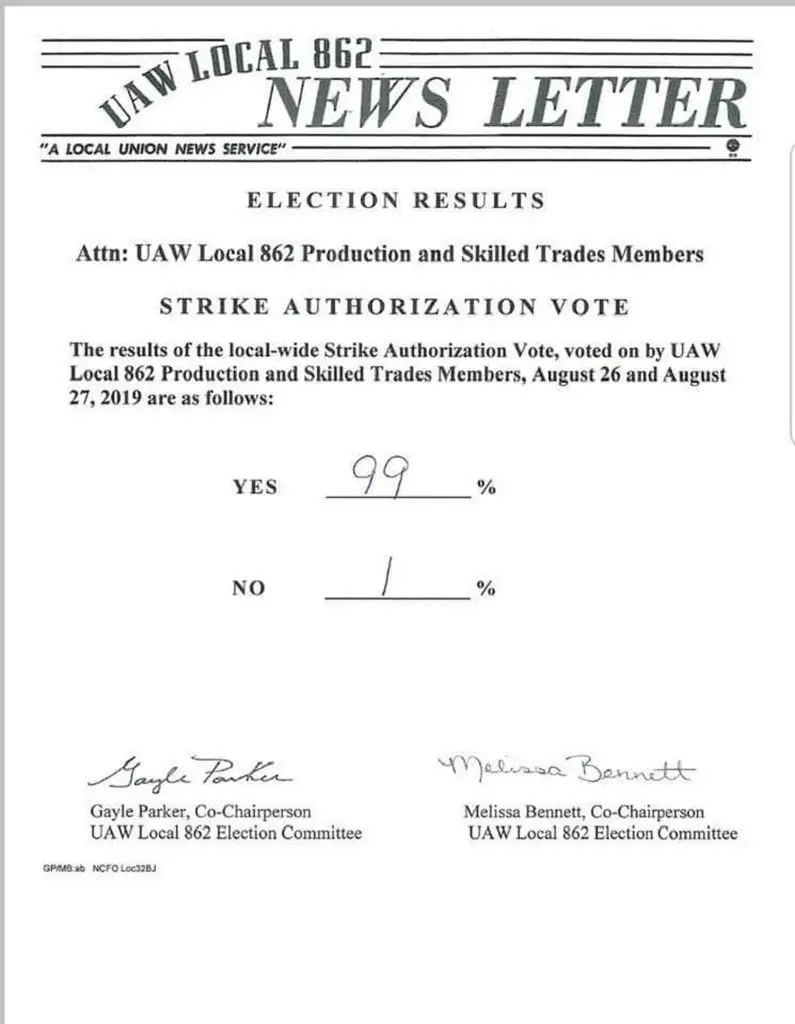 The Kentucky Truck Plant has about 8,700 hourly workers, and Louisville Assembly Plant has about 3,800 hourly workers. Both of those factories have an undisclosed amount of temporary workers that add to those numbers. UAW Local 862 president Todd Dunn said that the Ford UAW workers were waiting for the next step now.
Negotiations are expected to be tough for the new contracts as union leaders are expected to fight Ford over a plan to increase how much the union workers pay for their healthcare costs and over reducing the grow-in period to top wages at the factories. Another point of contention in negotiations is also said to be union plans to push back against the number of temporary workers that Ford is using. Ford recently announced plans to invest $550 million into the Louisville Assembly Plant to gear up for production of the 2020 Escape and Lincoln Corsair.
Subscribe to Ford Authority for around-the-clock Ford news coverage.
Source: Courier-Journal