Ford is ready to push the new 2020 Ford Explorer on TV with several new national TV ads that will be airing soon. Ford says that the 2020 Ford Explorer ad campaign is a multichannel campaign that will see spots on TV, in print, radio, social media, out-of-home, and in movie theaters. The new Ford Explorer ads are set to debut this weekend.
Ford says that the ads are meant to make an adventure out of everyday outings like buying shows, visiting a pet spa, and taking the kids for ice cream. The featured ad for the 2020 Ford Explorer campaign is called "Journey Home" and has an astronaut returning to Earth and hoping into his Explorer Platinum to go on a journey to pick his kids up from school.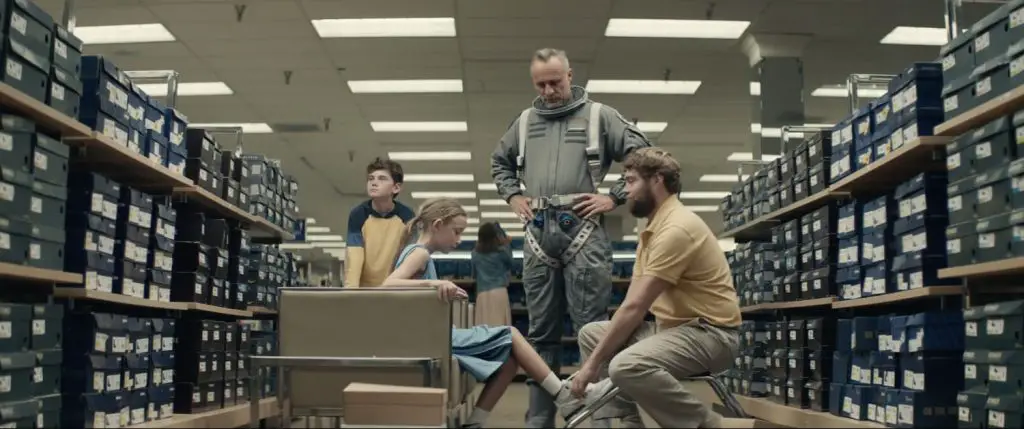 The ad sees them stop at a shoe store to buy shoes and to pick up dinner from a grocery store. The whole time the main character is clad in his spacesuit. The commercial can be seen in the attached video. The narrator on the ad is someone with a voice fans of Breaking Bad might recognize. Bryan Cranston is the narrator and reminds us that you don't have to go to another planet to be an Explorer.
Another ad touts the 2020 Ford Explorer ST and is called "Nighttime Adventure" and shows a biologist using the Explorer's Terrain modes to navigate terrain on the way to take her family to get froyo. Not long ago we saw a tuned 2020 Ford Explorer ST make 412 horsepower at the wheels and over 500 pound-feet of torque. The EPA ratings for the 2020 Ford Explorer Hybrid were recently published and were only marginally better than the standard Explorer offers.
Subscribe to Ford Authority for more Explorer news and around-the-clock Ford news coverage.