If it has the name Versace on it, you know that it's not going to be affordable. Versace is a major fashion icon, and Versace and Ford have teamed up to offer Ford Versace branded clothing. The tie-up started with a Versace Ford logo necklace, and we've also seen a Versace branded Ford hoodie that was majorly expensive at over $1,100. The latest piece of clothing for the tie-up between Ford and Versace is a leather biker jacket.
The jacket is white, black, and blue with the familiar Ford blue oval logo in the center of the jacket. It's meant to look like something a motorcycle racer might wear. The sleeves and back of the jacket have Versace lettering on them.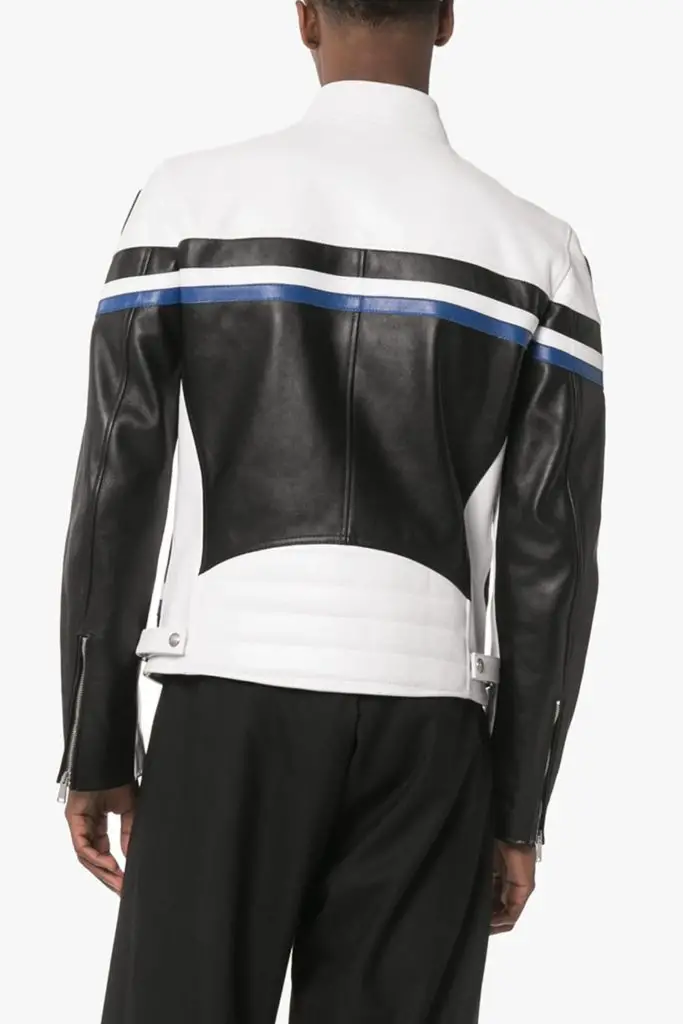 The jacket has several patches sewn on to it that all say something. One says, "I'm mad about Versace," and the other says, "Sounds like bull*hit to me." The jacket costs more than all the other pieces combined at $6,650. Along with the jacket, Versace is also unveiling a new shirt and jeans that match.
The main color for both is white, and there are Ford blue oval logos printed all over the shirt and pants. The rear shoulder area of the shirt has a white cloth with Versace on it. The pants have the same Versace name across the top under the waist. The shirt is $795, and the jeans are $1,325.
These new clothing items slot into the line with the $1,176 Versace Ford Logo Hoodie and the $363 Ford Versace logo necklace. It's hard to imagine someone paying these prices for the clothing. If the items didn't have the Versace name on them, you might think they came from a discount store because of the styling of the items; the Ford Versace items exactly look like high fashion.
Subscribe to Ford Authority for around-the-clock Ford news coverage.
Source: Hypebeast