In 2018 pro drifter Vaught Gittin Jr. and his crew took his Formula Drift Mustang over to Germany and set off to drift the Nurburgring and make a video of the deed. They succeeded, and the video is very cool. To celebrate the fact that it has been a year since that Formula Drift Mustang video was released, Ford Performance has put out a behind the scenes video that gives us a look at all that went into making the drift video.
Probably the strangest part of the video is where the car gets damaged on curbing and leaks oil on the track. Vaughn went into a corner too deep dropped the rear diff over the curbing, and the curb ripped the drain plug, threads and all, out of the diff dumping the diff fluid everywhere.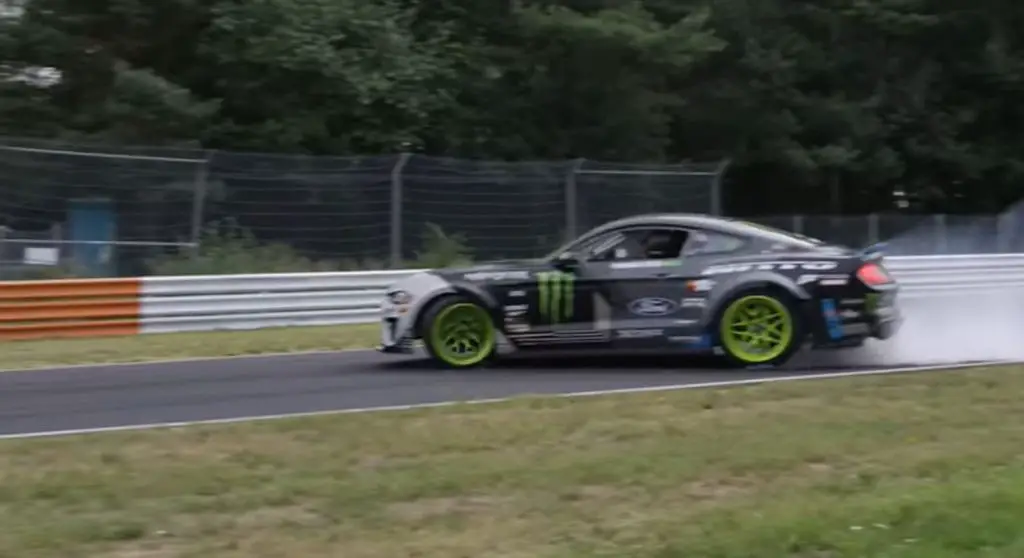 Thankfully for the crew, all that was needed was to put a different drain plug into the diff and refill it with oil. The filming of the Formula Drift Mustang video happened around the Fourth of July, so the crew also lit off some fireworks. Mustangs are loud, and normally noise isn't an issue for a Formula Drift racing car, but at the Nurburgring, there are rules as to how much noise a car can make on the track.
At one point in the video, the track stewards stop the filming to tell Vaughn and the crew that they had tripped two of the three decibel meters and if they did it again they would be kicked off the track. We assume they just lifted in those sections since you can't really quieten down the drift car. The video is worth a watch and can be seen above.