Last week we talked a bit about the new Lincoln commercial called "Fresh Take" that was set to start airing. The commercial features Matthew McConaughey and is directed by John Renck. The commercial has orchestral music playing in the background as Matt and the Lincoln Aviator cruise through billowing clouds of pink and purple smoke.
Inside the smoke, we can see what appears to be BMWs drifting around. Lincoln has worked with the Detroit Symphony Orchestra on music that is used by the Aviator in the past. The orchestra recorded sounds for all the chimes and noises that the Aviator makes.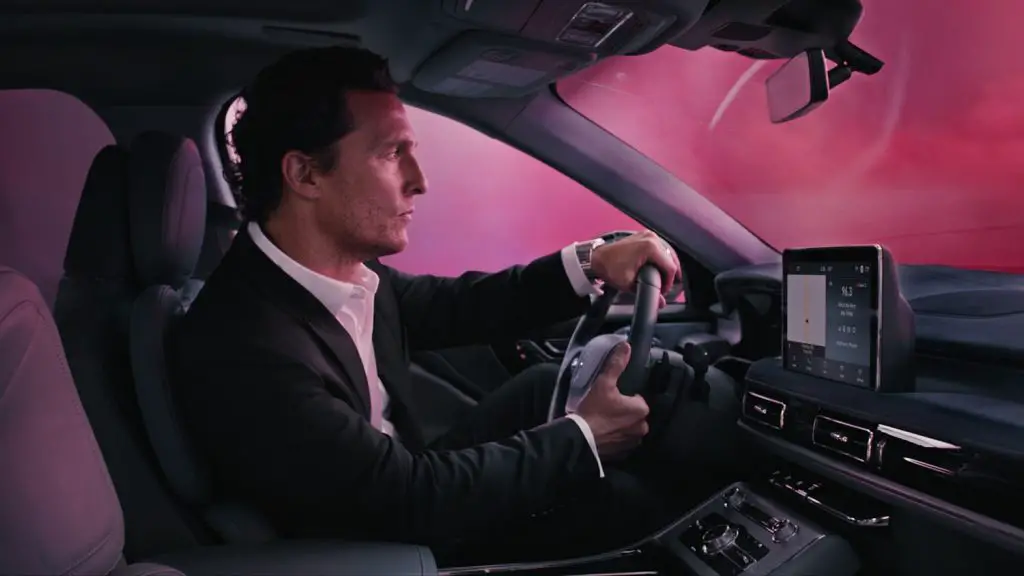 Lincoln hired 20 musicians from the Detroit Symphony Orchestra to play for the "Fresh Take" Lincoln commercial. The musicians were hired, and the music was recorded at the end of July according to a spokesman for the orchestra, Matt Carlson. Carlson has said that the orchestra has been involved with the Aviator project for a couple of years and it has a long history with Ford.
Ford sponsors the Detroit Symphony Orchestra. The recordings that the orchestra made for the sounds and chines in the Aviator were recorded with help from Ford sound engineers. The full orchestra spans 87 musicians, but only 20 play in the new Lincoln commercial; producers supplied the music.
Lincoln declined to say how much it paid the musicians for their time. The automaker did say that it has no long-term contract in place with the musicians. Lincoln and the symphony musicians have no more collaborations on the schedule but are looking forward to opportunities to continue working together. The orchestra was so happy with its part of the Lincoln Aviator that it reportedly purchased one to use as its new artist car. The 2020 Lincoln Aviator starts at $51,000.
Subscribe to Ford Authority (for free) for the latest Lincoln Aviator news, Lincoln news and around-the-clock Ford news coverage.
Source: Crain's Detroit Business