Recently the driver of a Mustang in Australia had a bit of trouble on her way to work. The driver of a late model Pony Car driver lost control coming around a corner and somehow managed to drive the Mustang directly up a guidewire that supported a power pole. The accident happened near a gas station that had an external camera which captured the entire accident.
Had the car been slightly off to one side or other it would have ended up on its side or its roof. The woman behind the wheel of the Pony car was uninjured. However, she had to be rescued by the local fire department because she was approximately 3 meters off the ground due to the way the Pony Car hit the wire.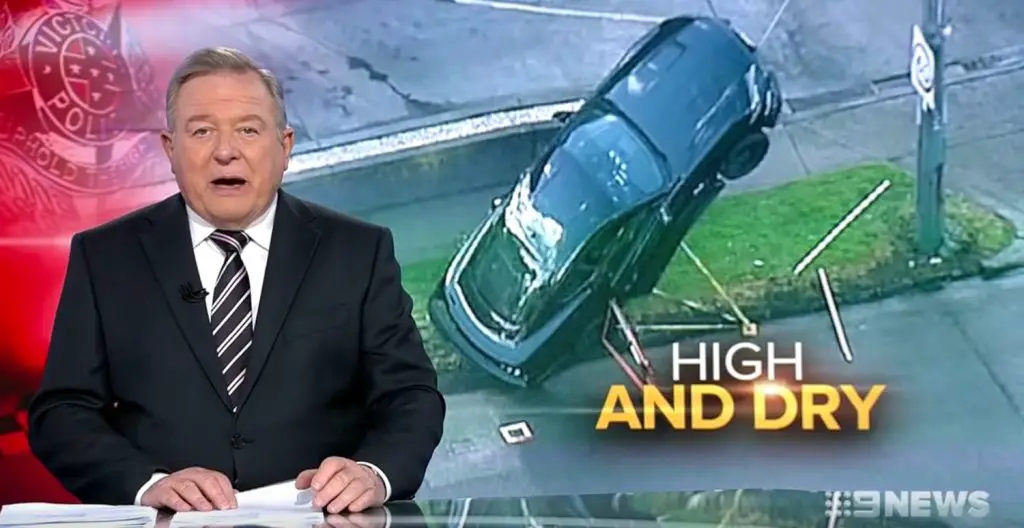 The rescue operations shut down the entire road due in part to the car having to be secured so it wouldn't fall off the wire while the driver was extracted from the vehicle. The camera doesn't pick up exactly what happened to cause the woman to lose control of the car.
The roads appear to be wet in the images. The car is a late model Mustang GT with a 5.0-liter V8 under the hood. An inexperienced driver in a high power, rear-wheel-drive muscle car on damp roads could certainly lose control on a corner if they gave the car too much throttle.
The news report covering the accident mentions that the Mustang GT was a company vehicle. That is a very nice company vehicle. The news reports that the diver was concerned about how to tell her boss she had crashed the company car. The Mustang GT was removed from the wire using a tow truck that pulled it off the wire. The wire sustained minor damage and didn't need to be replaced. A few years ago we talked about a Mustang that crashed into a townhouse in Ontario.
Subscribe to Ford Authority for more Mustang news and around-the-clock Ford news coverage.