The Frankfurt Motor Show in Germany has kicked off, and the Blue Oval has rolled out several electrified Fords at the show. The new electrified Fords represent the most comprehensive line of hybrids and EVs that the automaker has ever produced. These are the first of the electrified Fords that aim to make good on the automakers promise to offer an electrified option for every one of its models.
The electrified Fords on display in Germany include the all-new Kuga Plug-In Hybrid mid-size SUV. Ford brags that the ride is the most electrified vehicle it has ever made and the first to come in mild-hybrid, self-charging full-hybrid, and plug-in hybrid powertrains.
Another of the electrified Fords at the show is the Explorer Plug-In Hybrid that received its EPA fuel economy rating in the U.S. not long ago. Ford also unveiled the Tourneo Custom Plug-in hybrid van with both it and the hybrid Explorer offering pure-electric driving capability.
The Puma EcoBoost hybrid compact crossover has a mild-hybrid powertrain that helps to reduce emissions and improve fuel economy. It is being shown in the new Titanium X specification for the first time at the auto show.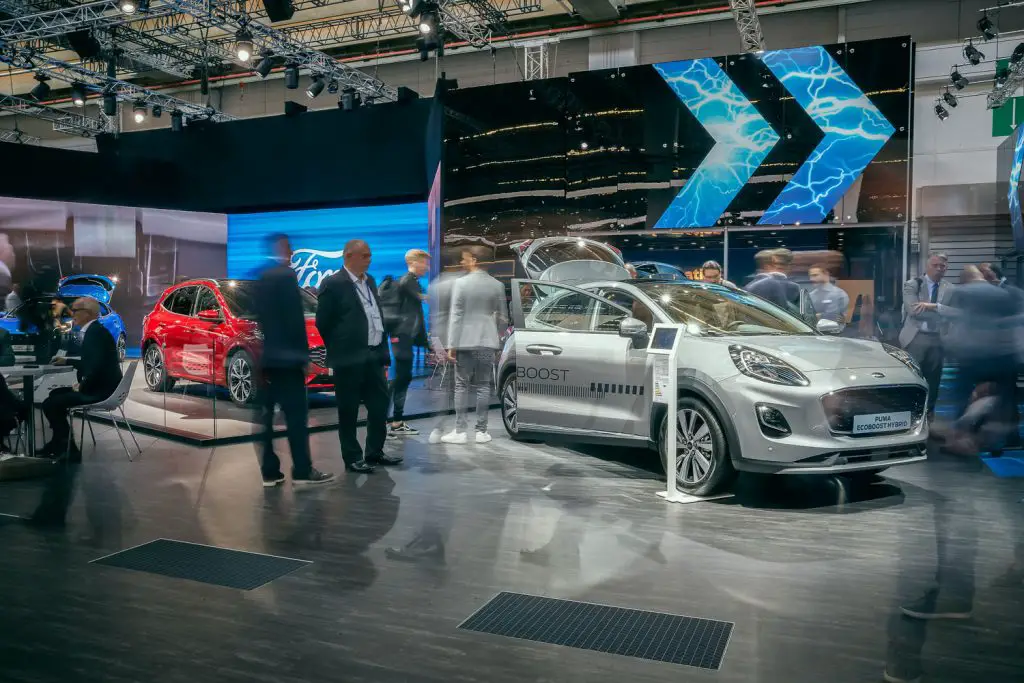 The last of the new electrified Fords is the Ford Mondeo Hybrid wagon that offers self-charging, full-hybrid, gas-electric powertrain that is an alternative to diesel and offers pure electric driving capability that Ford says is appealing in city driving. Ford is talking up the Mach E Mustang-inspired all-electric performance SUV that will arrive in 2020 with a driving range of more than 370 miles.
Ford's Joerg Beyer has said that there is no one-size-fits-all approach when it comes to electrification. The automaker wants to pair the right electrified powertrain option to the right vehicle to help make the electrified vehicle experience enjoyable for consumers.
Subscribe to Ford Authority for around-the-clock Ford news coverage.