Back in July, we talked a bit about the Roush Nightmare truck that was hunting a record for the fastest accelerating production truck on the planet. Roush gave up 0-60 mph times for two versions of the Roush Nightmare with one being a standard single cab truck and the other a crew cab four-door truck. The two-door version was the fastest accelerating from 0-60 mph in 3.9 seconds with the four-door right behind it at 4.1 seconds.
One of the key items we didn't know about the trucks at the time they were hunting records was just how much they cost. The Roush Nightmare starts at $19,150 above the price of the base Ford F-150 truck. For the money buyers get a truck that has been lowered with new wheels. The big feature is the supercharger bolted to the F-150s standard 5.0-liter V8 engine.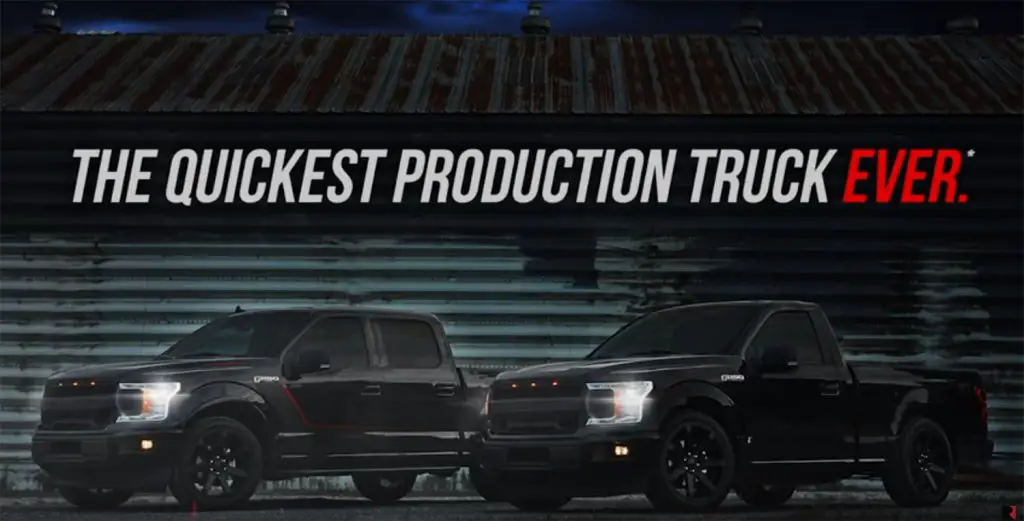 With the blower added the 5.0-liter V8 is good for 650 horsepower and 610 pound-feet of torque. The trucks are covered with a 3-year/36,000 mile warranty. Other features include a sport lowering kit, graphics package, and Roush front bumper cover. The same blower can be purchased and bolted onto the standard Ford F-150 for those who want the power without so much cost.
Roush is best known for its hopped-up Mustangs, but anyone missing the days when Ford made the Lightning truck, the Roush Nightmare might be as close as you can get to a modern SVT Lightning. Both of the trucks used to set the acceleration records were Ford F-150 4×4 trucks with V8 engines. Check out the teaser video for the Roush Nightnamre trucks to see what Roush has cooked up.
Subscribe to Ford Authority for more F-150 news and around-the-clock Ford news coverage.