Ford fans know that the Shelby GT350 is an awesome car. The lucky rascals over at Car & Driver rounded up some of the coolest cars you can get in the $60,000 range and set out to see which was the best. The comparison indued the new Toyota Supra, BMW M2 Competition, Porsche Cayman, and our beloved Shelby GT350.
Out of the four participants, last place went to the BMW M2 Competition. It scored high for its "monster engine" and for being practical. Lows were unreliable brakes and "soulless steering." One step up the ladder from the BMW is the Porsche Cayman in third place.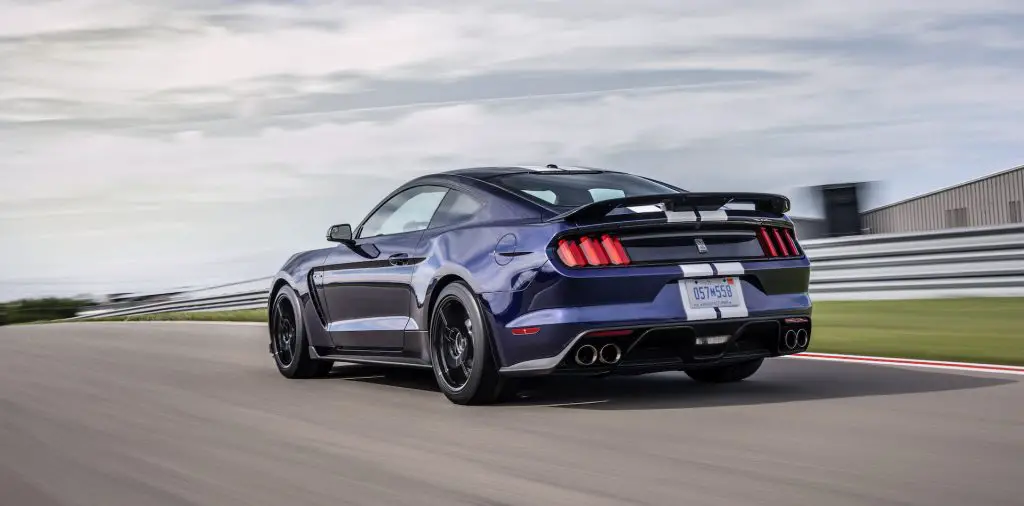 The highs for the Cayman were an experience more magnificent than the numbers (whatever that means) and a good transmission. The lows were four cylinders for the price of eight elsewhere. The Cayman was called out as the only car in the comparison that needed more power. The testers said the Cayman's power delivery doesn't feel any more special than a VW GTI.
The second-place spot went to the Toyota Supra. Highs were "playful" and that the car was fun even if you aren't driving fast. Lows included a snug cockpit that's hard to see out of and odd styling. The Supra isn't an attractive car.
First place went to the Shelby GT350. Highs for the Shelby GT350 include "sound and fury" from an 8,250 rpm V8 engine, race car reflexes, and lots of grip. Lows included its intensity, busy ride, and police attention. One of the downsides pointed out is the cost of the Shelby GT350 tires, a set of the sticky meats will set you back $1,742. Check out more about the Shelby GT350 here.
Subscribe to Ford Authority for more Mustang news and around-the-clock Ford news coverage.
Source: Car & Driver