Classic cars are often the target of thieves. The rides have no electronics to speak of so they are easier to hotwire and steal. Cars like this Classic Mustang fastback are a perfect example. This car was stolen by thieves and used to crash through the front of a store.
The car appears to be a classic Mustang of somewhere in the 1965 to 1966 range. The 1967 and 1968 Mustangs had none of the flat area that we see underneath the rear window as the fastback roof slopes to the rear. The 1967 and 1968 slope continuously whereas the crashed car here has a flat section after the trunk.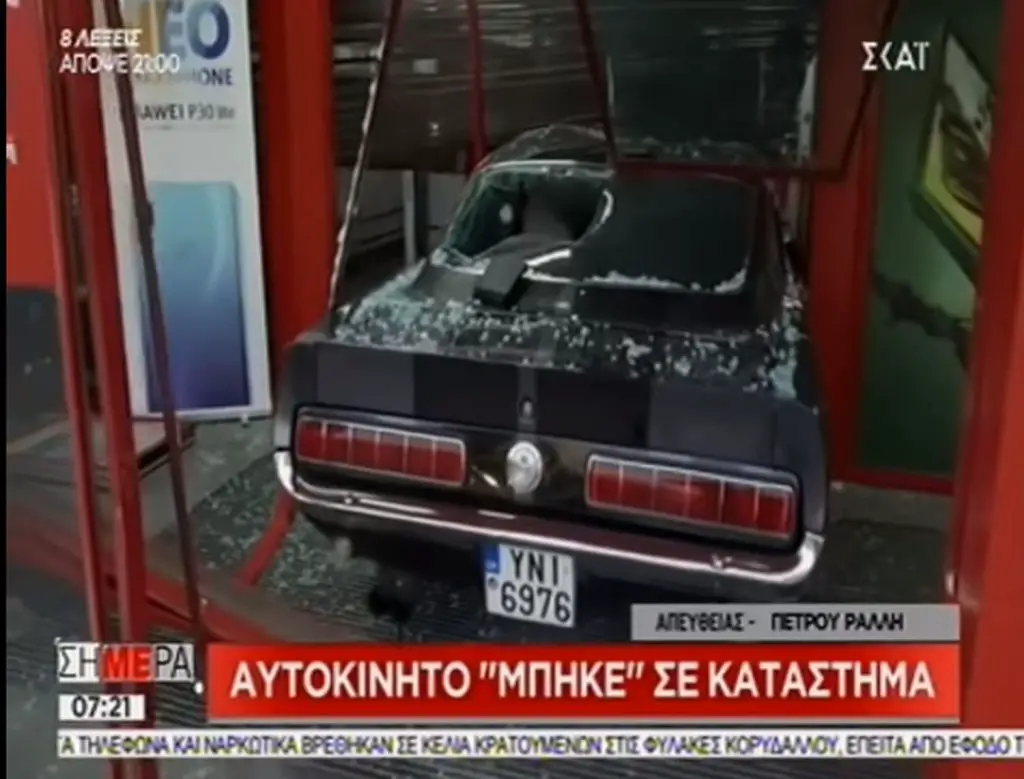 We can't get a good look at the front in its crashed nature. The damage appears to be the front end of the car with the hood folded back. The rear of the car has a busted window from falling debris. The theft and break-in using the classic Mustang happened in Greece. The value of the car in the country is said to be somewhere in the 80,000 euros range.
The thieves reportedly made off with three PlayStation consoles. We can see from the rear of the car that the Mustang has Shelby taillights. We aren't sure if this is a real Shelby Mustang or a clone. Either way, it appears that the car was restored and in good condition before the theft and subsequent crash. Perhaps the video, which is literally Greek to us, gives more insight into what the car is. Anyone who speaks the language feel free to chime in and share details from the video. This crashed car looks a lot like the 1966 Ford Mustang restomod we talked about before.
Subscribe to Ford Authority for more Mustang news and around-the-clock Ford news coverage.