One of the most desirable of all the third-party hopped up Mustangs has long been the Saleen variety. Saleen has been massaging Mustangs since the Fox body days, and its rides are highly desirable. This 2001 Saleen S281SC Mustang is a good example.
The vehicle is reportedly a one-owner car since new and is in very clean silver paint. It has a manual transmission and only 13,980 miles on the odometer. The engine under the hood is a supercharged 4.6-liter V8 engine that the seller claims makes 465 horsepower. We think they are incorrect on that as an "original" S281SC would have 365 horsepower from the factory. We assume a typo in the seller listing.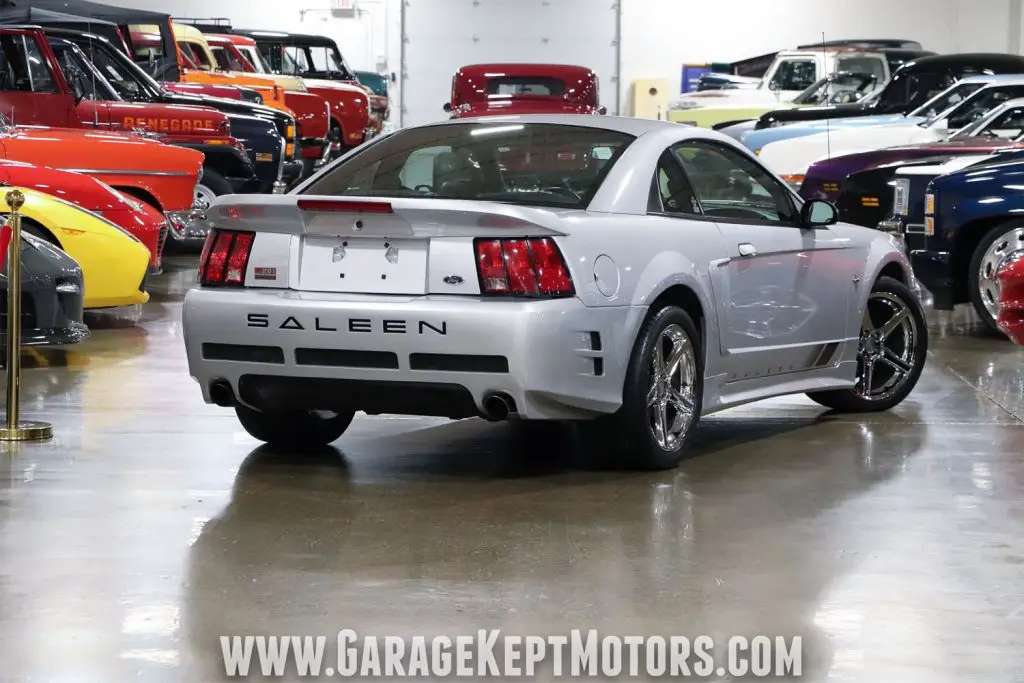 365 horsepower is 100 horsepower down compared to what a stock Mustang GT offers today, but back in its day, this 2001 Saleen Mustang S281SC was massively powerful. The 2001 Saleen S281SC Mustang is all-original and unmodified, which is a rarity with Mustangs. The 2001 Mustang is known as the New Edge, and it might not have been the most popular of the Mustangs, but the Saleen body kit makes the ride one good looking car.
The blower and fancy body kit are visually apparent, but what you can't see is what Saleen did under the car. The 2001 Saleen S281SC Mustang has a racecraft suspension underneath that has special springs, struts, shocks, and sway bar. In its day the S281SC was good for 0-60 mph in 4.99 seconds and ran the quarter-mile in 13.48 seconds at 107.19 mph. Those performance specs don't sound that impressive today, but in 2001 the car was a monster. The seller is asking $27,900 for the Saleen Mustang. We recently spent time in a modern Saleen, and it was awesome.
Subscribe to Ford Authority for more Mustang news and around-the-clock Ford news coverage.
Source: Motorious