Few people today think of the Ford Pinto as an attractive car. They were always a bit quirky, and we've wondered before if the Pinto is collectible. We may not have a soft spot for the 1980 Ford Pinto Wagon, but we do like to see people take slow and rather boring cars and turn them into something else entirely.
That is precisely the case with this 1980 Ford Pinto Wagon Pro Street racer. The car is clean and has been restored with receipts for over $13,000 in work. The maroon and white interior appears factory and of questionable safety in a car with a roll cage and a big V8 under the hood meant for the drag strip. This 1980 Ford Pinto Wagon is complete with the rear spoiler it seems as if all '80s vintage wagons sported on the back and faux wood paneling on the sides.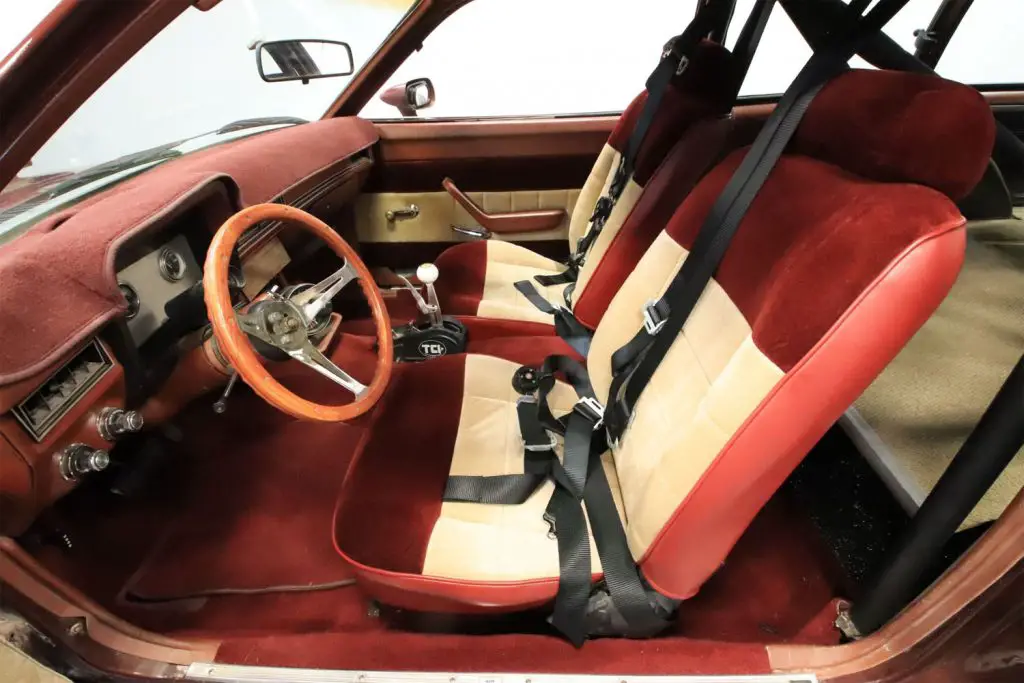 The wheels are racing oriented, and the car appears to have big tires out back to put the power down. The most obvious tip-off that this car isn't your average 1980 Ford Pinto Wagon is that massive scoop sticking out of the hood of the car. The seller says the engine is a 289 cubic-inch V8 with 351 Windsor heads, a Weiand hi-rise intake, and dual Holley 4-barrel carbs.
Other parts include an MSD ignition system, aluminum radiator with an electric fan, custom headers, and an H-pipe with dual exhaust and glass packs. Wilwood disk brakes are used all around. The seller offers no indication of how much power the car makes or what it might run at the strip. The asking price is $26,995. The last Pinto we talked about was the 1979 Ford Pinto European Sports Sedan.
Subscribe to Ford Authority for more Ford classic news and around-the-clock Ford news coverage.
Source: Streetside Classics