Give a truck bro some time, an old 1995 Ford Ranger, and a giant 7.3-liter Powerstroke diesel engine and he will build something that no one really wanted, but is awesome all the same. A man called William Medeiros took a 1995 Ford Ranger pickup and pulled out its factory engine. In its place, he shoehorned in a giant 7.3-liter Powerstroke diesel engine.
It's not normal diesel engine either; this one has an extra turbo to put down more power and possibly loads of black smoke. Medeiros documented some of the build on Engine Swap Depot, and it looks like an interesting project.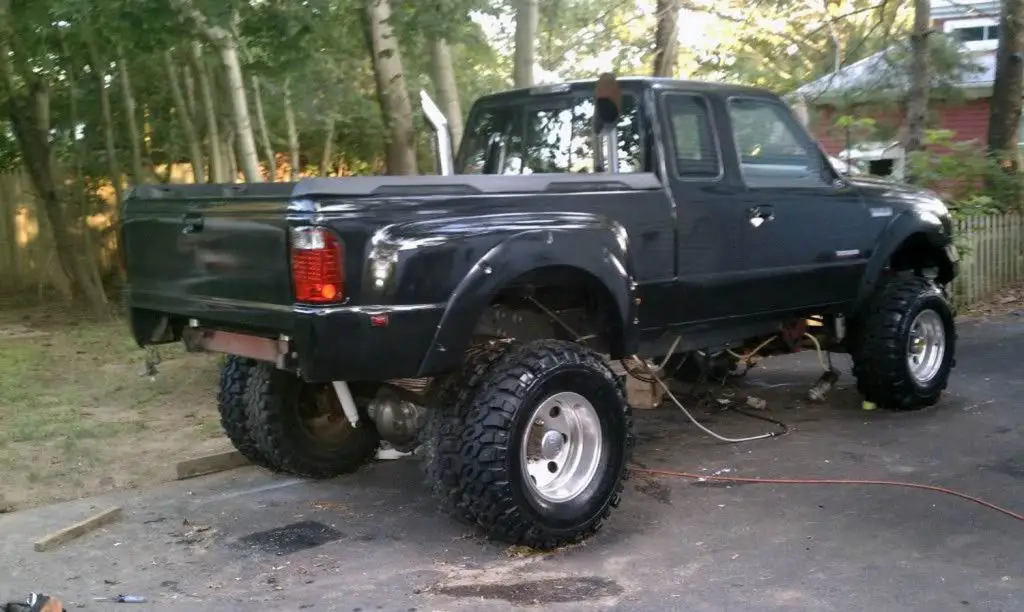 After removing the stock engine, the engine bay had to be expanded, and the firewall and transmission tunnel was modified to fit the engine. The cowl hood was required to fit the twin-turbo setup and intercooler piping under the hood. With the massive Powerstroke diesel getting put into such a small space, cooling is an issue.
The builder resorted to using a big radiator measuring 32 x 18-inches. That radiator is aluminum and has four cores and two electric fans. Power from the big oil burner goes through an E4OD automatic transmission. That was the standard trans in many older Ford Super Duty trucks. The Ford Ranger got a new rear end to survive all the torque that 7.3-liter Powerstroke could muster.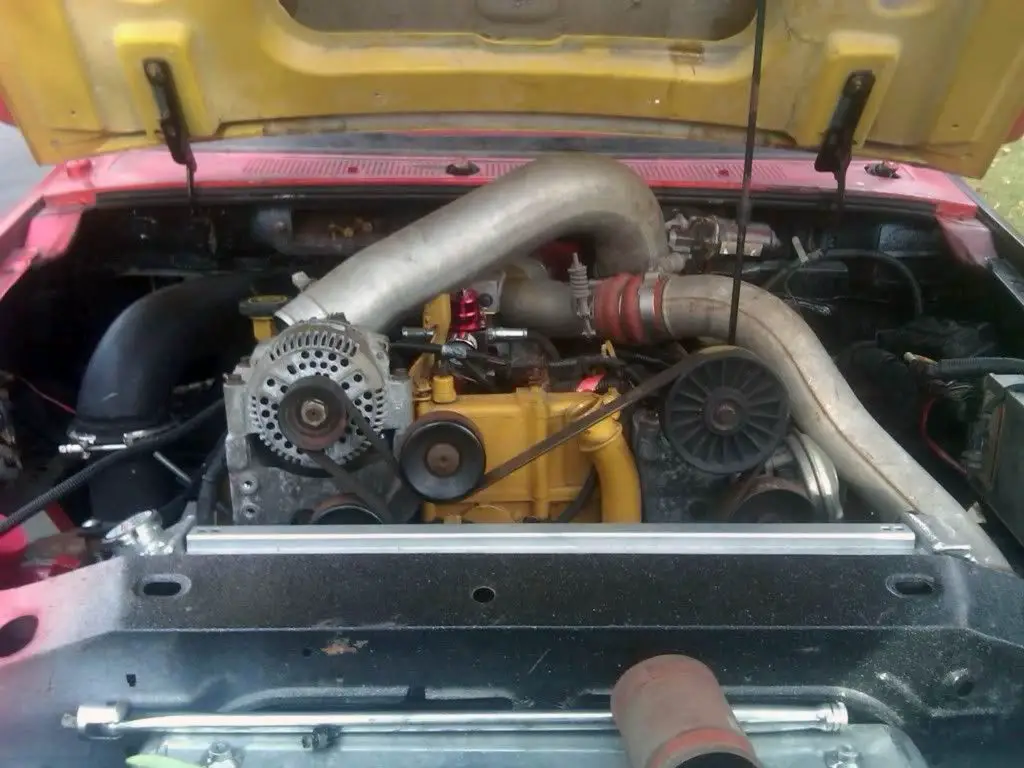 The rear is a Dana 70 unit from an '81 Ford F-350. A Dana 35 Twin Traction Beam with upgraded DANA 44 knuckles and a set of 2.4 ton eight-lug spindles round the build-out. The rear axle is a dual wheel job. It's not clear if the little beast can tow anything or not. The finished Ford Ranger is an interesting beast if not everyone's cup of tea. It certainly looks better than the DIY 1987 Ford Ranger EV we saw last month.
Subscribe to Ford Authority for more Ranger news and around-the-clock Ford news coverage.
Source: The Drive