The UAW was widely expected to choose to negotiate the UAW Ford contract first for the thousands of hourly workers at its factories. Ultimately, the UAW decided to negotiate first with GM. To show Ford and FCA, who still need to negotiate, that the UAW means business, GM has been hit with a strike action.
The UAW chose to extend the UAW Ford contract and to extend the contract with FCA as it negotiated with GM. Negotiations with GM fell apart over the weekend, and the UAW has now started a strike against GM. The strike requires 46,000 blue-collar workers at 31 GM plants to either walk off the job or stay at home.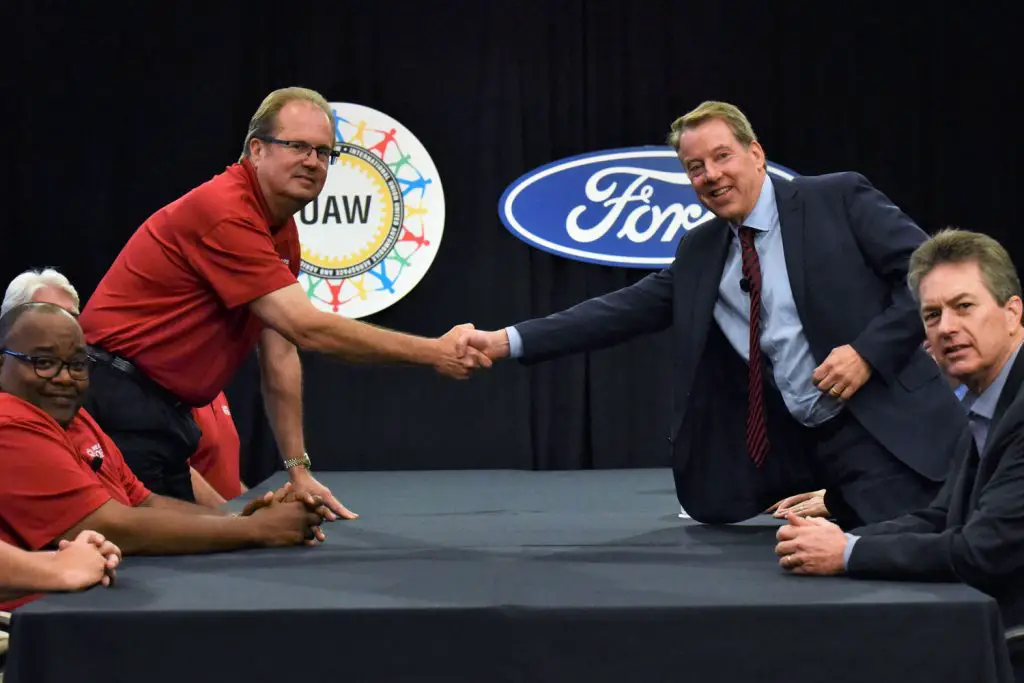 One of the biggest issues in the negotiations with GM and the UAW is reportedly the decision that GM made in November that saw four U.S. factories closed. The sticking point isn't a surprise; the UAW had vowed at the time to fight GM on the closure at the negotiation table. While the UAW is fighting the plant closures, it is also pressing the automaker for higher pay, more job security, and improved benefits.
A widespread downturn in the automotive industry is expected to happen, and GM doesn't want to increase expenses. The contract that the UAW is able to negotiate with GM will certainly have a bearing on the UAW Ford contract when it comes time for the Blue Oval to negotiate. However, negotiations with Ford aren't expected to be as contentious.
A federal probe is ongoing into the actions of some UAW executives, and recently federal authorities raided the UAW president's home in conjunction with the investigation. While the strike is underway at GM factories, negotiations are expected to kick off at 10 a.m. today, Monday, September 16th.
Subscribe to Ford Authority for around-the-clock Ford news coverage.
Source: WSJ