Camper vans have become quite a fad in the States even though we don't have that many to choose from. It seems that we are always talking about Ford Transit Camper vans that we can't get in the States, like the Big Nugget that debuted in Europe. We thought it might be nice to talk about one we can get in the States.
Technically, you can't get this exact van because it is an entirely custom build by the folks at Van Life Customs in Colorado. This ride is known as "Vincent Van-Go," and it started life as a regular 148-inch Ford Transit van. The Ford Transit was meant to haul stuff from the factory, but it has been turned into a very cool custom Ford Transit camper.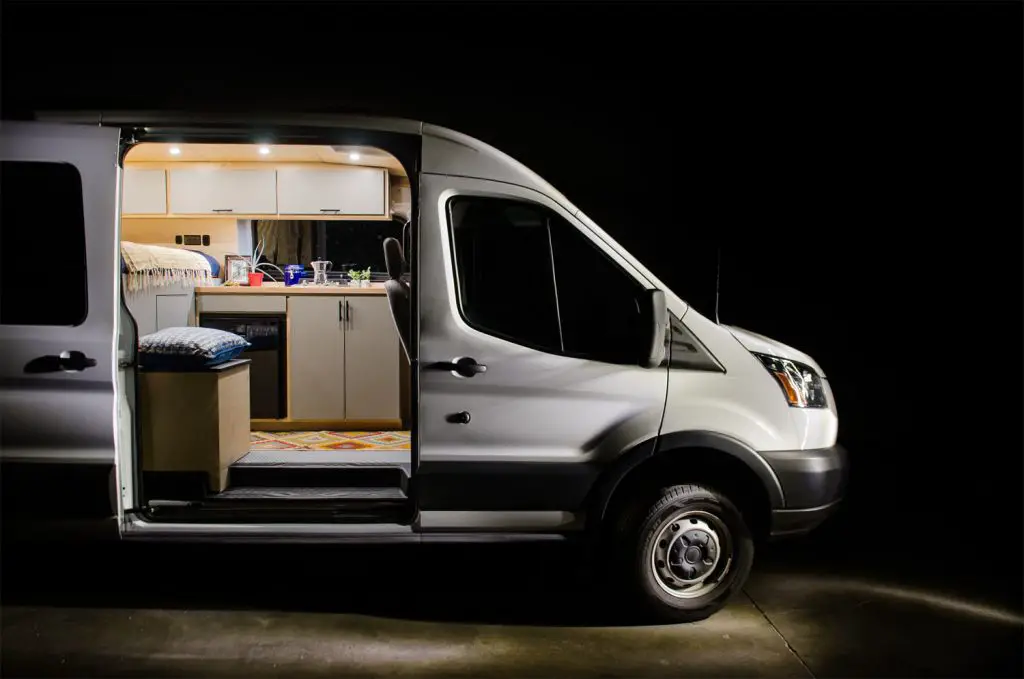 It has tons of storage with a line of cabinets down the side of the van above the counter and stove. It has a bed that doesn't turn into a seat, which should mean more comfort at night even if you can't get as many people inside when driving. The bed looks to be at least a full size, but the exact size isn't mentioned. It has a two-burner propane stove for cooking and a storage bin that pulls out for hiding the toilet away.
Unlike most of the factory conversion Ford Transit Camper vans we have seen, this one doesn't appear to have seats that swivel to face the rear. One very nice touch that you don't see on factory campers is the garage that is under the bed. It can be used for more storage and to store mountain bikes. We have no idea how much Vincent Van-Go cost the buyers, but a similar conversion van listed on the Van Life Customs website did sell for $75,000.
Subscribe to Ford Authority for more Ford Transit news and around-the-clock Ford news coverage.
Source: Van Life Customs