VW is facing more legal troubles over its plot to cheat on diesel emissions tests for its widely popular TDI line of cars and SUVs. Ford and VW have a broad partnership in place that has VW invested heavily in Argo AI and sees the two automakers tying up on electric cars. Ford announced recently that it and VW were in talks on producing a second EV model using the VW MEB Platform.
German prosecutors announced today that they had filed charges against Volkswagen AG CEO Herbert Diess, chairman Hans Dieter Potsch, and Former CEO Martin Winterkorn for misleading shareholders in the months before the 2015 diesel emissions cheating scandal broke. The 638-page indictment was said to be a surprise, and the document argues that the executives withheld information about the scandal from shareholders in an attempt to prop up the share price. The indictment of current CEO Diess is said to be quite a blow to VW.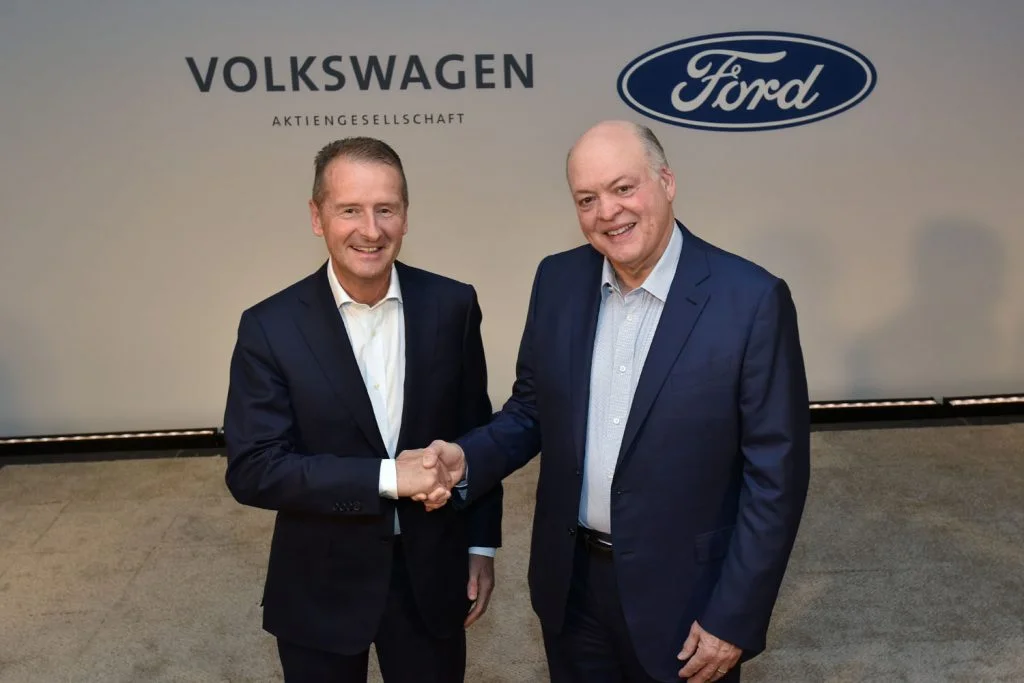 VW is still trying to put the scandal behind it and expand partnerships with Ford as the global auto market slows. In the heyday of the VW cheating scandal, VW stock lost nearly half its value, and VW was hit with fines in criminal and civil cases that totaled around $30 billion. VW and all three accused in the indictment have rejected it as groundless. Diess intends to continue performing his duties as CEO.
The prosecutors claim that the three executives knew about the cheating scandal and potential damages in the summer of 2015 and should have informed financial markets about the U.S. investigation at that time. The indictment alleges that the three men "intentionally and with full awareness" decided against publishing an ad hoc statement specifically to keep the VW share price up. Reports indicate that the top directors of VW won't take action against the three accused.
Subscribe to Ford Authority for around-the-clock Ford news coverage.
Source: WSJ