One of the many cool things about the 2020 Ford Mustang Shelby GT500 is that it's supercharged 5.2-liter Predator V8 engine is hand-built by one technician on the Romeo Niche line. We know the 2020 GT500 engine makes monster horsepower with factory ratings for 760 horsepower and 625 pound-feet of torque.
The gang over at Hotrod got to go to the Romeo plant and watch a Predator V8 get built from start to finish. The video is worth a watch, even if the music they set the video to is annoying and monotonous. It's very cool to see what goes into building the engine by hand. Most of the fastening is done with hand tools.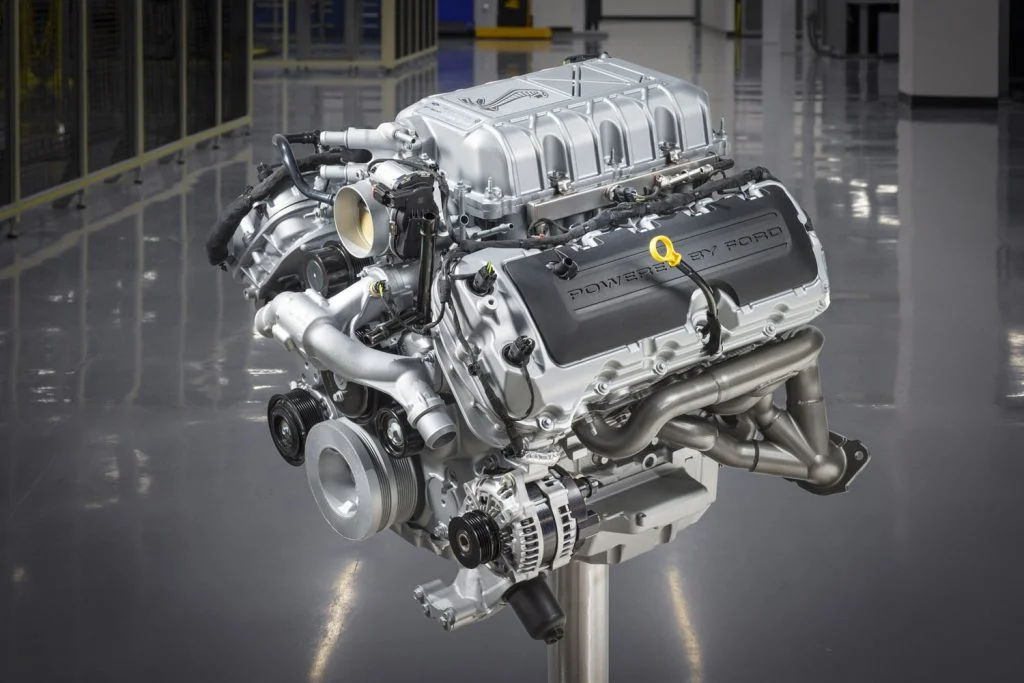 Some larger rigs get placed over components, which we assume are devices for tightening critical fasteners in sequence and to perfect torque settings when extreme precision is needed. The Romeo niche line is tucked away in a small and quieter corner of the main engine-building factory. It sits behind a blue door that reads "Niche Line."
The 2020 GT500 engines are hand-built by one builder with stations that assemble different components for the main builder and act as helpers. The assembly line itself has 21 stations with each station building the engine up from a bare block to a complete and fully inspected engine ready to be mated with a 2020 GT500.
The Niche Assembly line is currently building the 2020 GT500 Predator V8 and the Voodoo V8 for the Shelby GT350 and GT350R. Hotrod reports that working on the Niche line is something that many at the factory want to do, but only the top workers get the chance. To get on the line, the builder has to complete a supercharged 5.2-liter Predator V8 in 210 minutes.
Subscribe to Ford Authority for more GT500 news and around-the-clock Ford news coverage.
Source: Hotrod