We know that you can take a single cab Ford F-150 pickup and turn it into an acceleration beast that no one would expect. Roush has done this with its Nightmare trucks that are built on the singe cab and four-door Ford F-150 4×4 trucks. Those trucks grabbed a record recently for the fastest accelerating trucks out there.
The video shows a drag race between a guy and his single cab Ford F-150 known as Undertaker. Looking at a pickup rolling up to the line, you might not expect the big beast to run 10-second quarter miles, but that is exactly what the Ford F-150 does. The truck is a 2018 Ford F-150 with tuning by OZ, a Whipple 2.9 Gen 3 supercharger, 3.00 pulley, E85 fuel, Jamie Decker fuel pump, ID1000 injectors, Bwoody Performance Traction Bars, and Mickey Thompson ET SS tires.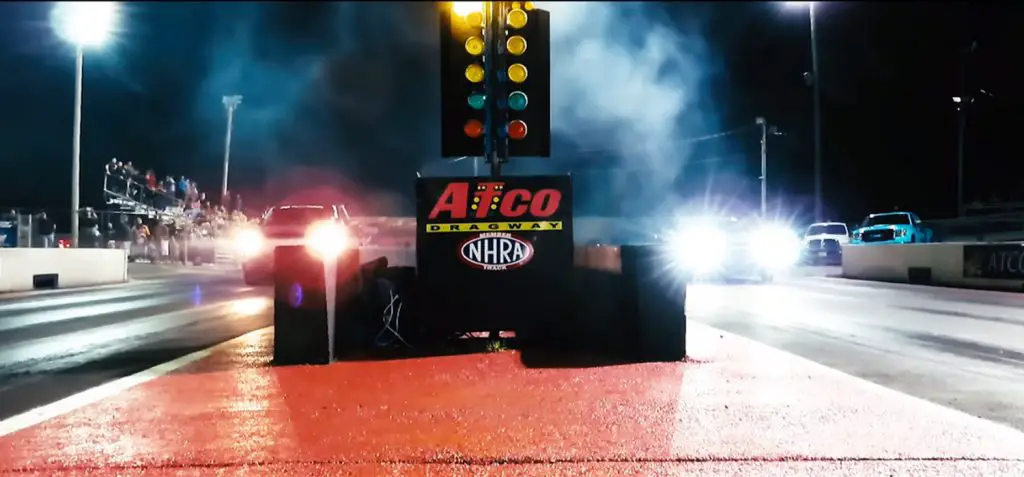 The truck is also fitted with American Racing headers, Ford Performance wheels and steering wheel. It's not clear if the truck is a 4×4 or rear-wheel drive ride. It's also not said that the truck uses the 5.0-liter V8, we assume this since they bolted a Whipple to it.
The Dodge Challenger Hellcat Redeye is all stock with drag radials. First things first, the Redeye cars are incredible performers box stock. The launches those cars can make are hard to beat, as evidenced by the Hellcat beating the Ford F-150 off the line in each run.
With all the power on tap from the supercharger fitted to the 5.0-liter V8 under the hood of the Ford F-150, it doesn't take long for the truck to start reeling the Hellcat in. The first race the Hellcat takes the win, the second race shows the supercharged Ford putting down a 10.3-second 1/4 mile run despite being beaten off the line.
Subscribe to Ford Authority for more F-150 news and around-the-clock Ford news coverage.