Mark Freeman is a professional motocross racer, and he has a compound in a rural area where he gets up to all sorts of crazy stuff. He recently purchased a ragged out Ford F-250 with a gas V10 under the hood. The truck was ready for the scrap heap when he purchased it, and he decided to give it a proper send-off before sending on to the crusher.
After selling all the parts off it anyone wanted, Freeman went low tech to make the unnamed jump between a couple of dirt ramps that are out on his property. Since making a jump like this in stock Ford F-250 that had seen better days would be a very bad idea for a person, the truck went unmanned.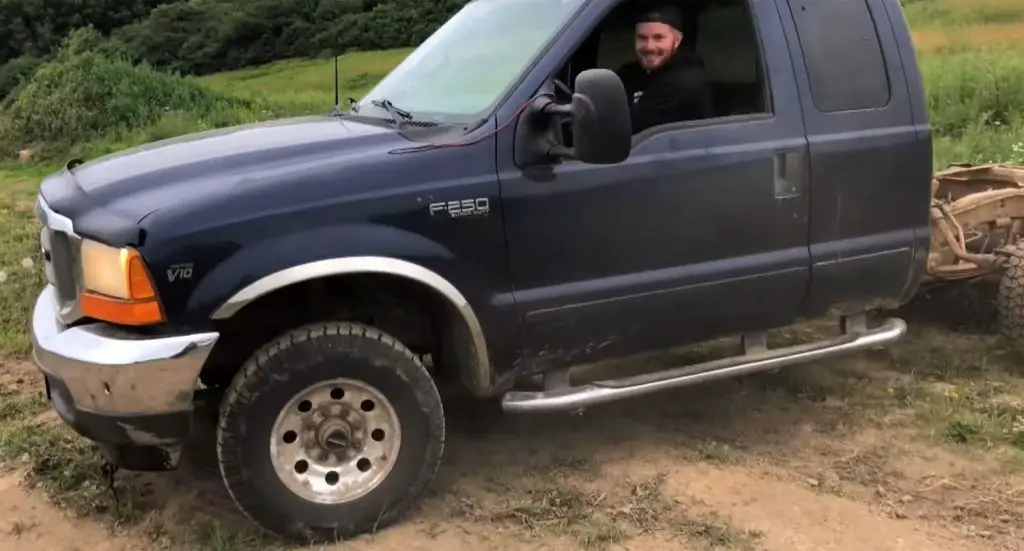 The process to get the Ford F-250 to drive up the ramp of the jump and soar for the first time involved wedging a board between the throttle and the seat, throwing it into gear, and stepping out of the way. It wasn't a very safe process, and it looks like running yourself over with the truck is more than a little likely.
Freeman did rig up a kill box that could stop the truck remotely before it went driving off into the sunset at full throttle. It took multiple attempts with the truck veering off the path and missing the jump. The truck appears to have had enough and wanted to be put out of its mistery with the last jump. The Ford F-250 goes straight up the ramp, soars way over the landing zone, and deploys all its airbags on landing. Surprisingly the damage wasn't that bad, and the truck started back up. It refused to move under its power on startup.
Subscribe to Ford Authority for more F-250 news and around-the-clock Ford news coverage.