We talked not long ago about the salesman, Harry Philips, who was the man who sold the legendary very first 1964 Mustang to Captian Stanley Tucker back in 1964. When reading that story some Mustang fans might have wondered what the deal was, why exactly was the car that Tucker bought not supposed to be sold? What salesman Harry Phillips and his dealerships didn't know at the time was that the 1964 Mustang convertible they had sold Tucker, VIN 5F08F100001, was a pre-production car.
That car was sent to Newfoundland, Canada not because it was an exclusive location where the very first Mustang made would stand out, but because it was physically the furthest dealer from the assembly plant. Ford wanted all the dealers to have a car on the showroom at launch, and it sent the first 1964 Mustang made to the dealership the farthest away.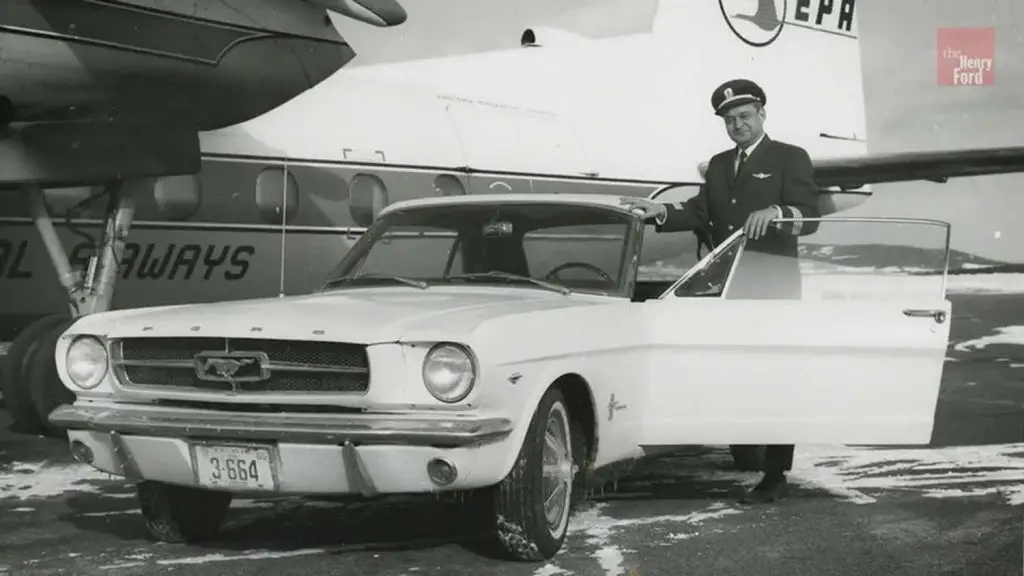 tucker
Most of the other pre-production 1964 Mustangs were returned to Ford as expected, except for the second Mustang built, which was also sold to an end-user. Phillips said that Ford called the dealership and wanted the car back. The manager told them he couldn't do anything about it, to talk to the man who bought it.
Ford wanted the very first production Mustang back and worked for years to get Tucker to sell it back to them. The trick that finally got Tucker to give up his prized pony car was the 1 millionth Ford Mustang made in 1966, a loaded 1966 convertible. Philips was an unsung part of the saga of the first Mustang. Ford recently acknowledged his role and flew him to the Henry Ford Museum where that first car is now on display.
Subscribe to Ford Authority for more Mustang news and around-the-clock Ford news coverage.
Source: Detroit Free Press