There is a lot to be said for a restomod classic that is very cool, but is very simple and not over the top. Cars with too much done to them tend to look cluttered and crowded to many people. This 1963.5 Ford Falcon Futura is a very simple car. The car is coated in black paint, which was its factory color.
The current owner is a man called Craig Wick, and he owns a custom shop known for cool rides. The 1963 Ford Falcon Futura was a customer car that sat derelict for a few years until Wick made a deal to buy it. The car had already received a Mustang II-style front suspension upgrade.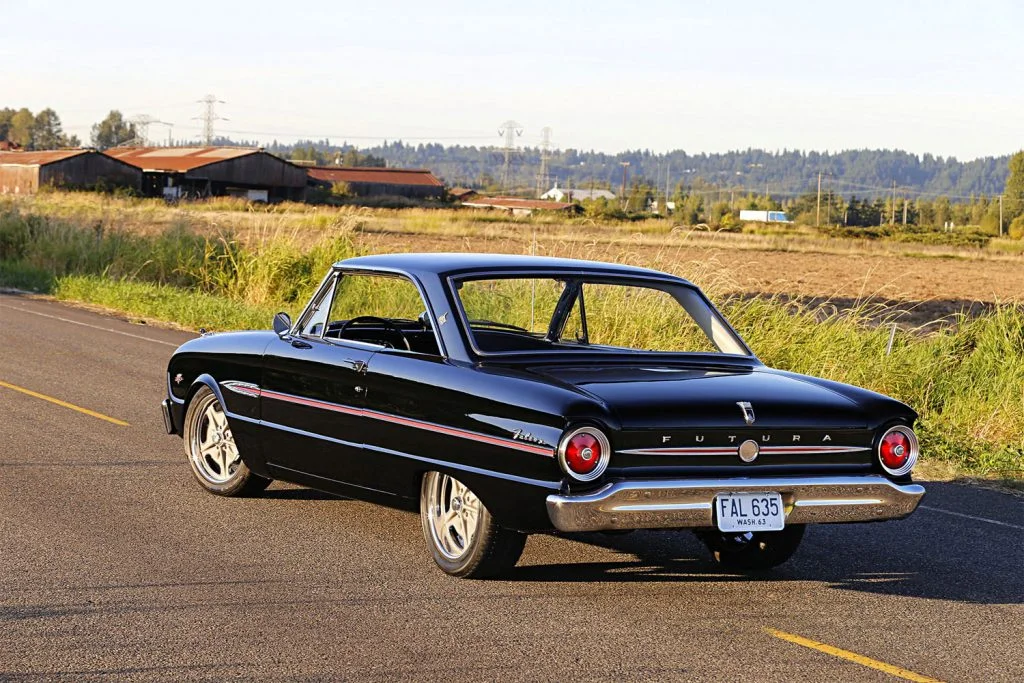 Other than the updated front suspension, the car was basically stock down to the original 260 cubic-inch V8, four-speed manual, and 8-inch rear. While there was room for a bigger engine, Wick stayed with a Ford small bock cramming in a 1969 302 cubic-inch Ford V8 that was fortified with forged Eagle stroker internals to displace 347 cubic-inches.
That may not be the most powerful combo the car could have run, but it moves the car with authority, according to Wick. One of the best parts about the car is how simple, clean, and tidy the underhood area is. It looks almost as if the engine is sitting in the engine bay and hasn't yet been hooked up.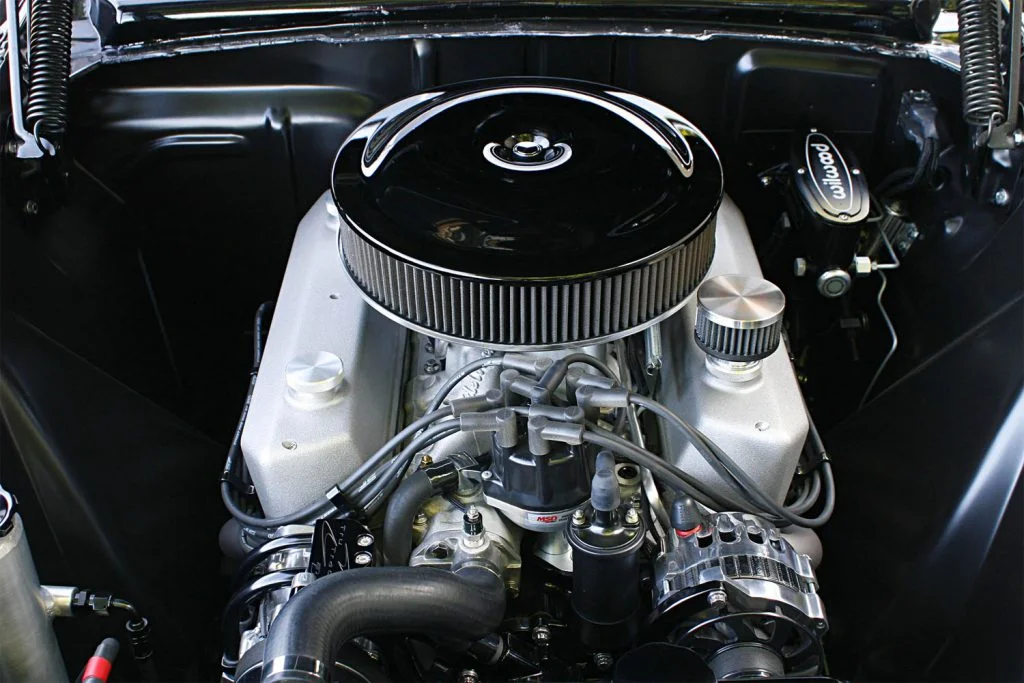 The wheels are mild 7-inch wide units, and the 347 stroker is backed by a TREMEC T5 manual transmission and hardware from Modern Driveline. The rear suspension is heavy-duty leaf springs with a 2-inch drop and KYB shocks. The rear was upgraded to a Ford 9-inch with 3.70 gears, Traction-Loc dif, and Strange 31-spline axles. Wilwood discs all around stop the car. On those 7-inch wide wheels sit tiny 225/40R17 tires. We bet it will smoke the tires with a hard glance at the throttle pedal. Check out this Falcon turned drag racer/show car.
Subscribe to Ford Authority for more Ford classic news and around-the-clock Ford news coverage.
Source: Hotrod