Of all the cars that were sold in the states in the late '80s, one of the odder examples was the 1987 Merkur XR4Ti. The XR4Ti in the images here is owned by a man named Ryan LaBombard, and he did an excellent job refurbishing the classic with modern Ford EcoBoost power. He says that he bought the car six years ago and it was completely stock.
LaBombard says that he rarely drove the car because he was disappointed in the stock 2.3-liter four-cylinder engine and its T-9 transmission. To make the car better, he purchased a 2.0-liter EcoBoost crate engine and the Controls Pack a few years ago and started to cram it into the Merkur.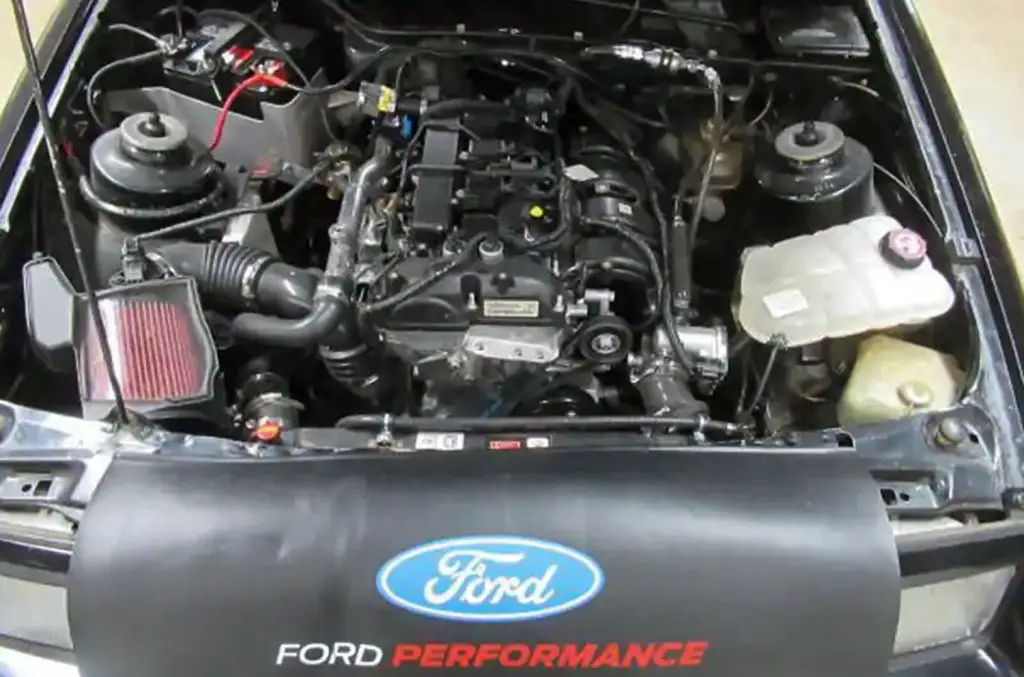 The project also used an intake manifold, engine brackets, and cooling system parts that turned the EcoBoost engine from a front-wheel-drive to a rear-wheel-drive configuration. The project required some parts to be scavenged from other Fords. That included the oil pan from a second-gen Ranger and a T-5 manual transmission that allowed the use of parts from a Sierra RS Cosworth, like the cross-member.
LaBombard says that the install of the crate motor and the controls pack was plug and play, and the car has started with no issues for the last 1,000 miles of break-in driving. We get no performance numbers for the car, but the owner says that the performance is "brisk" since the Merkur weighs only 2,800 pounds. The Merkur had AC from the factory, and the Controls Pack has wiring for it, so he says that he will add AC in the future without much problem. EcoBoost engines are normally found in Mustangs and other Ford vehicles.
Subscribe to Ford Authority for around-the-clock Ford news coverage.
Source: Ford Performance