Usually, Ford purists frown on swapping any non-Ford engine under the hood of a Blue Oval ride. We get it when it comes to desirable, classic iron like the Mustang or old F-100 truck. We aren't sure it matters when you are talking about swapping non-Ford power under the hood of a boring Ford ride like this 2001 Ford Taurus.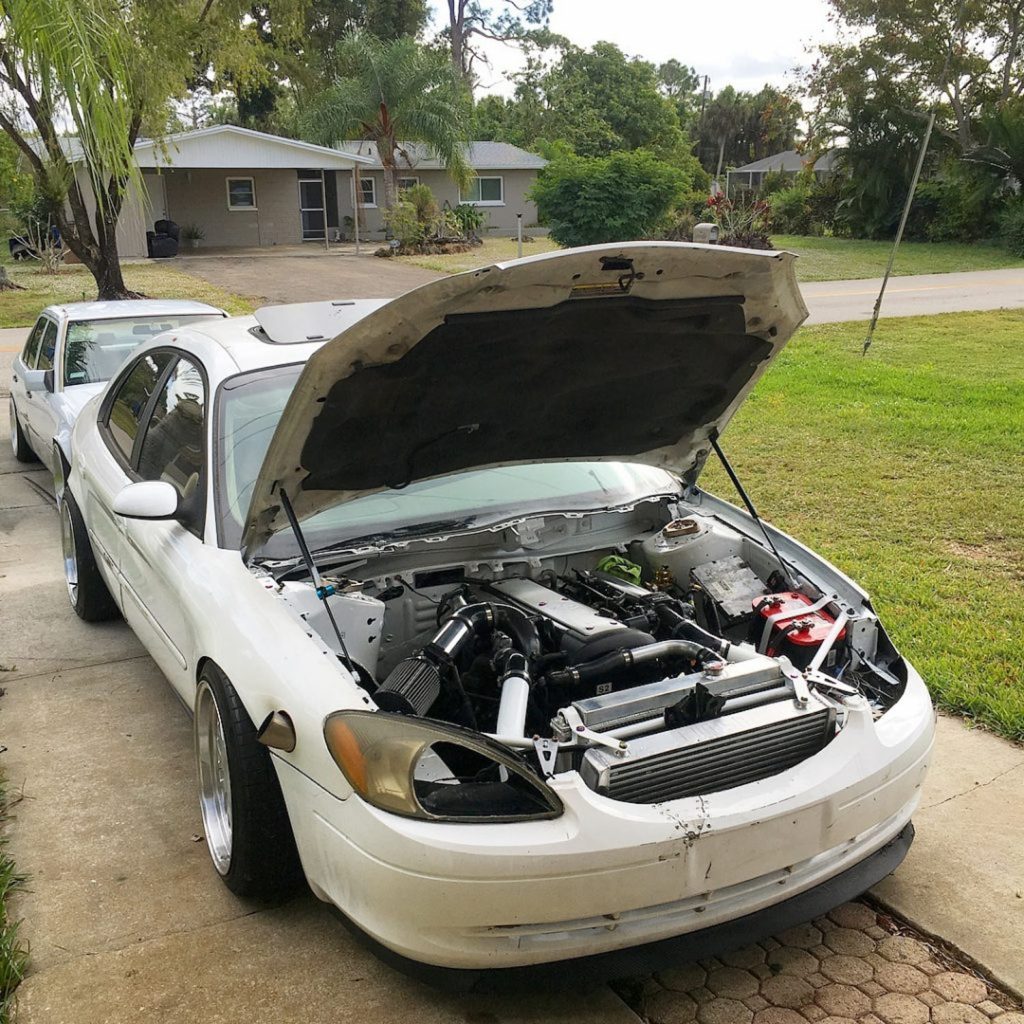 From the factory, the 2001 Ford Taurus had a 3.0-liter V6 engine that made 200 horsepower and 200 pound-feet of torque. That power was put through the front wheels and an automatic transmission. We never really thought we'd like to own a 2001 Ford Taurus until now. Louis Strianese has made the car desirable with the engine out of a Toyota Supra MK III. The engine is a twin-turbo 1JZ-GTE VVTi inline-six, along with a 5-speed W58 manual transmission.
The car was converted to a rear-wheel drive using a Lexus LS400 rear differential. Strianese says that he didn't intend to build a 2001 Ford Taurus, that it just sort of happened. The car was given to him by his mother as a replacement for an unreliable daily driver. Not long after, the head gasket on the Taurus went, and that is where things took a turn with the Toyota 1JZ swap.
The build required a custom tubular subframe for the suspension and used the rear subframe from a Lexus LS400 for converting to rear-wheel drive. Lots of donated parts were made to work from the build. The inside is pretty much gutted, and it has the big handbrake stick for drifting. What do you think, is it ok to use non-Ford power in something like an old Ford Taurus? We don't think anyone will ever open a barn and be excited to find a 2001 Taurus. We might be excited if it was the Ford Taurus Intercoast GTP, that thing was pretty cool.
Subscribe to Ford Authority for around-the-clock Ford news coverage.
Source: The Drive