Not all custom trucks are created equal, and beauty is in the eye of the beholder. A Ford F-Series Super Duty truck with dual rear axles isn't something new. We saw a build not long ago that was unable to climb a slight incline. The truck in the images here looks like it could climb up the wall if it wanted. The truck is a 2017 Ford F-550 dubbed Indomitus.
The truck may look familiar to fans of the Discovery Channel show Diesel Brothers; it was built on season 4 of that show. The truck was built for the Minnesota Soybean Research Council and had stickers all over it that celebrate the Soybean and biodiesel.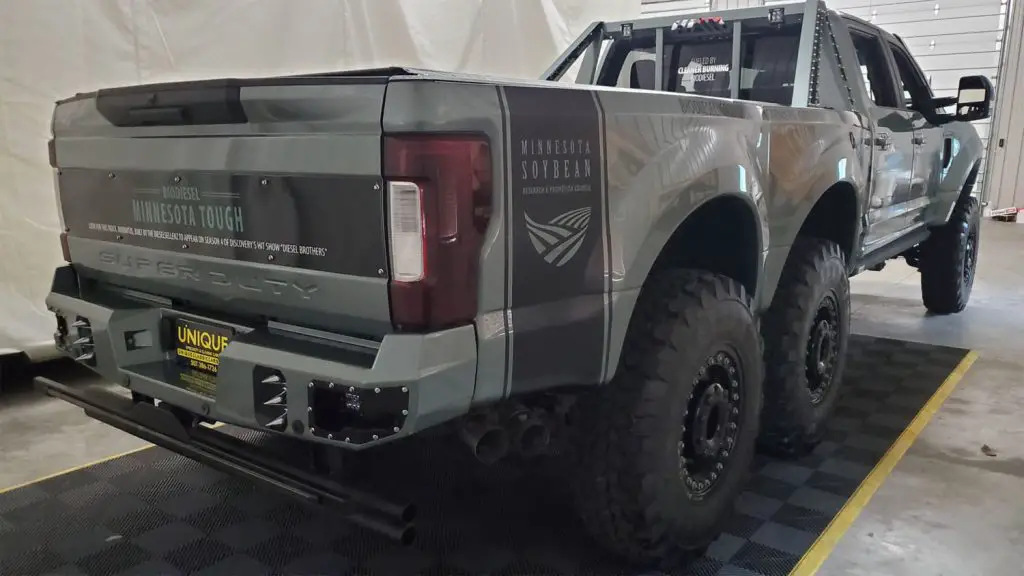 The good news is that the stickers are vinyl and will come off the truck for the buyer who doesn't want to advertise for Soybeans. Power comes from a 6.7-liter turbo diesel engine with a 6-speed automatic transmission. The 2017 Ford F-550 was converted to 6×6 drive during the show.
The 2017 Ford F-550 rolls on lifted suspension using Rough Stuff suspension parts. The paint looks silver or gray, but it is called Giverny Green and is a custom PPG color. It has a ViCal visor made by Fab Fours, and the custom rear fenders are made of fiberglass. The front of the truck has a ReadyLift 7-inch suspension lift to clear the 40-inch tires the beast rolls on.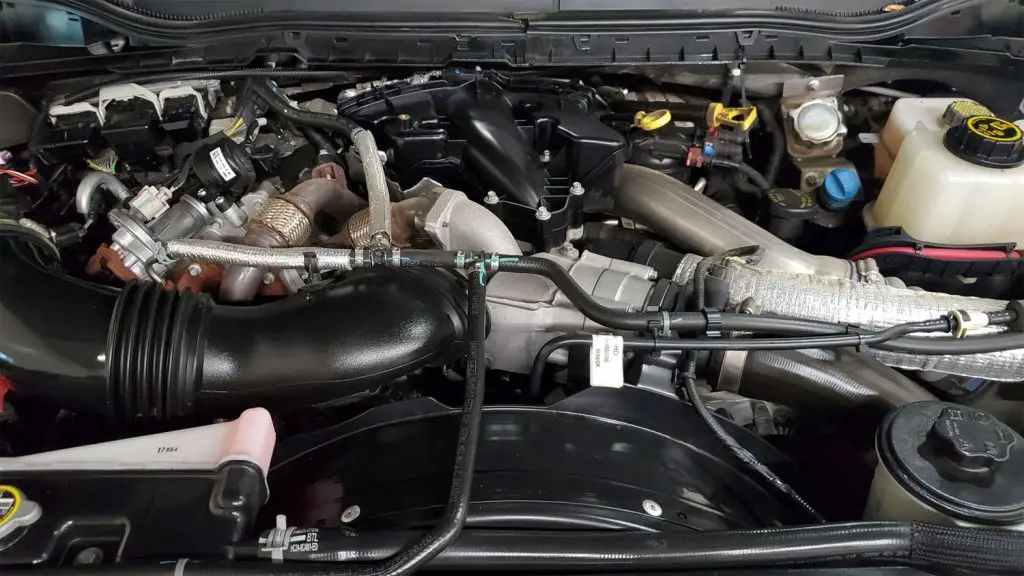 The truck has 10-feet long with the custom bed installed. The front and rear bumpers are from Flog, and the bed has a headache rack installed. There is no indication that the truck has anything other than the stock Ford 6.7-liter Power Stroke diesel under the hood. The interior also appears to be bone stock. The asking price is $145,000.
Subscribe to Ford Authority for more Super Duty news and around-the-clock Ford news coverage.
Source: Motorious