With the introduction of the 2020 GT500 and the mid-engine Corvette C8 happening this year, it's natural for the Chevy and Ford fans to talk about which car is faster. The gang over at Engineering Explained has a video up that looks at why the 2020 GT500 is slower to 60 mph than the Corvette C8 despite that the GT500 has significantly more power.
The base Corvette Z51 has 495 horsepower compared to the 2020 GT500, offering 760 horsepower. The quoted 0-60 mph time for the Z51 is 2.9 seconds compared to the 2020 GT500 time of 3.5 seconds. The most significant difference in the two cars, aside from power outputs, comes in weight.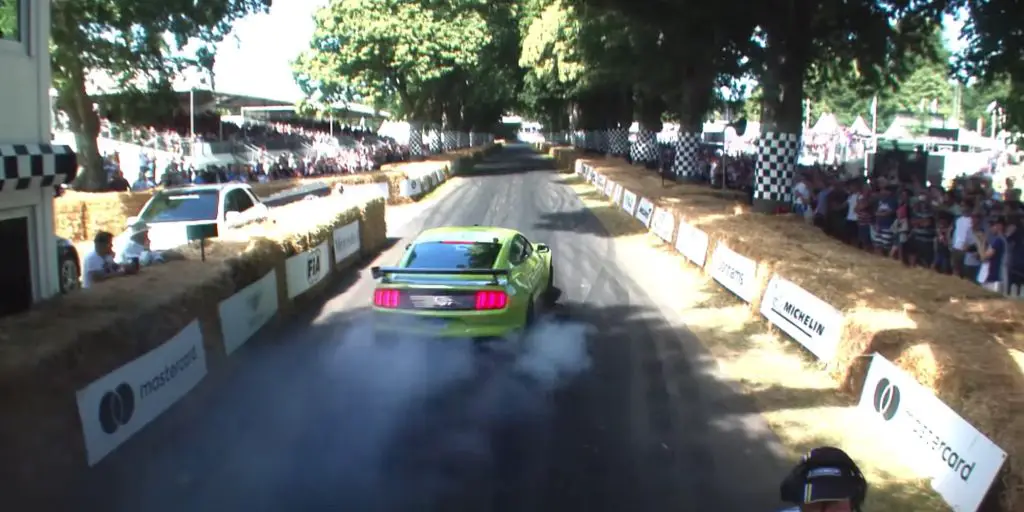 The 2020 GT500 is a very heavy car tipping the scales at 4,225 pounds compared to the 3,577 pounds of the C8 Corvette. It's worth noting at this point that the video calls these "freedom units," which we assume means estimates. Still, the GT500 is pushing 5.56 pounds per horsepower compared to the C8 pushing around 7.23 pounds per horsepower.
The culprit, as many a modified Mustang driver can tell you, boils down to traction. The video concludes that the 0-60 mph time for the Shelby GT500 is traction limited. At speeds under 60 mph, it seemingly can't get all 760 horsepower down. The Corvette, on the other hand, can use more of its power at low speeds. By the time the speed climbs to 100 mph or more, the GT500 can use more of its power, and a faster 0-100 mph time is expected.
The video gets more complex as it goes on, and lots more unknown numbers are plugged in, but it's an interesting video that shows why a car with more power can accelerate slower to 60 mph. The maths also seem to indicate that Chevy is sandbagging on some numbers, like the braking performance the C8 offers. For the C8 to go faster, it needs more power, for the GT500 to go faster, it needs more grip. Watch the Predator engine of the GT500 being built.
Subscribe to Ford Authority for more GT500 news and around-the-clock Ford news coverage.