Bill Ford's name is literally on the building as the latest in a line of Ford family members to make the automaker his life's work. Bill Ford talked to employees Tuesday at an auditorium at Ford World Headquarters. Bill Ford is celebrating his 40-year anniversary with the company after starting at 22-years-old.
He is currently the executive chairman of Ford and noted that he was "terrified" that first day because he feared it would be the first day of the rest of his life. He says it turned out to be true, but he noted it had been a great ride. Also on stage with Bill Ford was his daughter, Alexandra Ford English, to talk about the company his great-grandfather founded. There were two dozen other Ford employees on stage celebrating their 40-year anniversary with the automaker.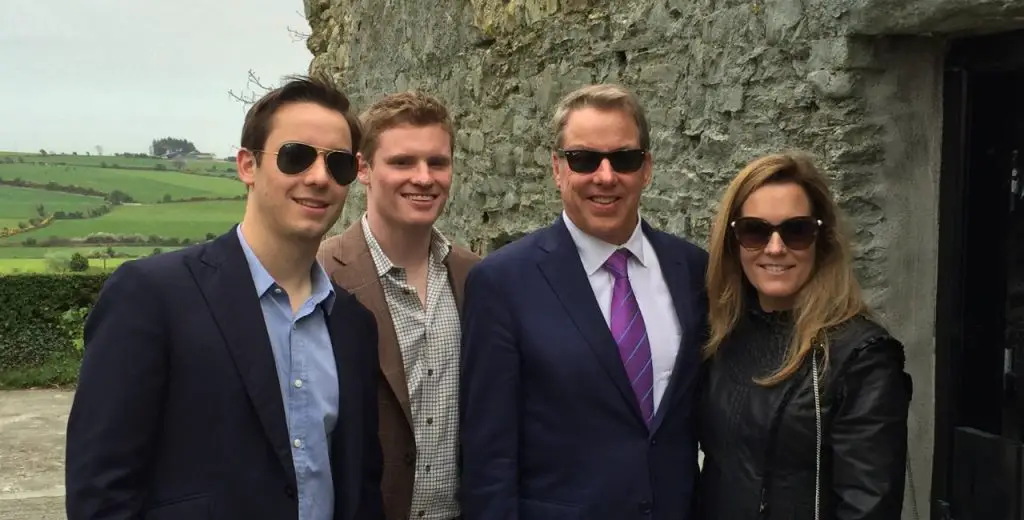 ll ford
Bill Ford's first day of work was October 15th, 1979. He was asked to pinpoint favorite moments in his career, and his best memories were made after he made it to the front office at the company near 2000. He recalled recruiting Alan Mulally from Boeing in 2006 and facing the economic recession that pushed two rivals into bankruptcy, but Ford made it through without taking a government bailout.
He noted how bad things were for Ford during the Great Recession. The company mortgaged everything down to the Ford logo to get the money to make it through. Ford says that he feared the company would crumble while he was at the helm. He also noted that he was proud in 2012 when the company got its name back after having sold the rights to secure the $23.5 billion loan to make it through the recession without government money. He also fondly remembers when the Ford GT won the 24 Hours of Le Mans in 2016. Ford said that the unnamed EV expected to be called the Mach-E could be the exclamation point on his career, but he noted that he isn't done yet.
Subscribe to Ford Authority for around-the-clock Ford news coverage.
Source: Detroit News