Every driver has sat in traffic and looked to the sky and wanted to fly to their destination. There are modern flying cars out there, and some see this as one of the future methods of transportation. In 1973 Galpin Ford participated in a project that cooked up something using the Ford Pinto that was way ahead of its time. An aeronautical engineer called Henry Smolinski had the idea of taking a rear single-engine Cessna Skymaster and removing the main front cockpit section of the aircraft.
In its place, he wedged a Ford Pinto. The idea was to allow the owner to fly to their destination at higher speed and avoid traffic and then have a car to get around in. This would allow the flyers to bypass the car rental counter and traffic. The project started as the "Aircar" and was later called the "Mizar." It began in 1970 with the formation and of an engineering group to work on the car.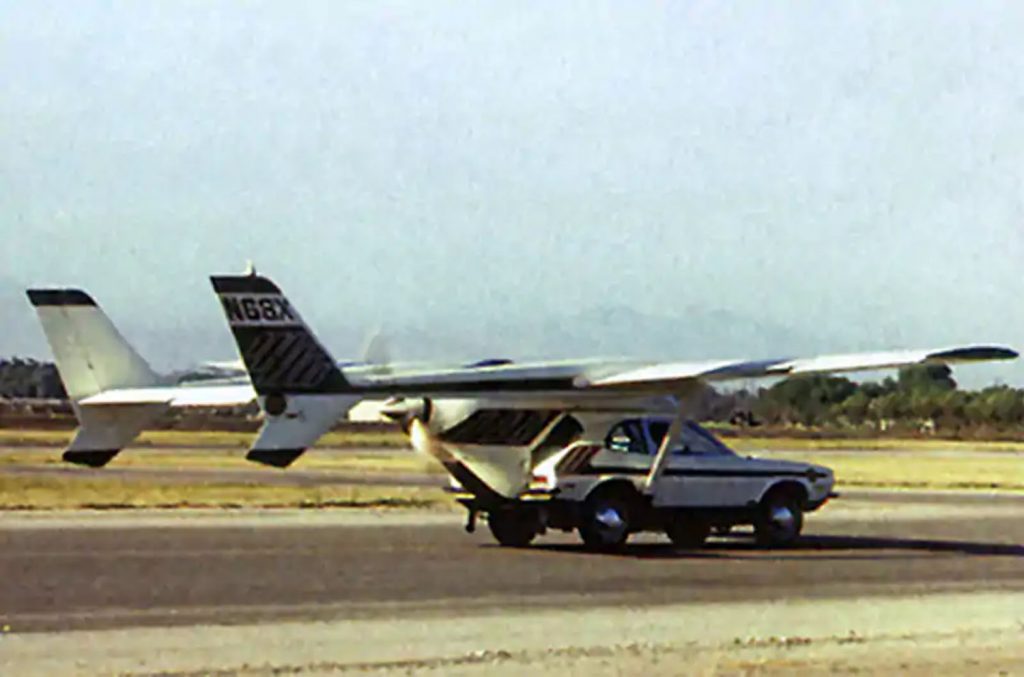 The Ford Pinto Mirzar targeted a range of 750 miles and an airspeed of 130 mph. The goal was a takeoff speed of 65 mph and a distance of 500 feet, and a take-off distance of 550 feet. The Ford Pinto was chosen because of its lightweight of around 2,100 pounds. The Cessna Skymaster was chosen because it was advanced enough for the project to work.
At takeoff, the Mizar would use the Ford Pinto 1.6-liter Kent inline-four engine to send the aircraft down the runway by working in tandem with the 210 horsepower continental aircraft engine. The idea of using both was to shorten the takeoff distance. Attaching the wing to the car was reportedly easy thanks to a self-aligning rail system and clamps. The pinto steering wheel controlled the aircraft controls. The project came to a stop when one of the prototypes crashed, killing Smolinski and another passenger in September 1973. Today Galpin is known for its customized rides, like the Ranger X.
Subscribe to Ford Authority for around-the-clock Ford news coverage.
Source: Ford Performance