The U.S. military has a lot of vehicles in its motor pool that are only available to the military. It also has vehicles that any civilian can go out and buy. A company called Ricardo has taken the new Ford Ranger pickup and militarized it for use by the Army. The vehicle is built on a European spec Ford Ranger.
The European Ranger and the Ford Ranger we can buy Stateside are virtually identical, with main differences being chassis specifications and drivetrains. The European Ranger is only available with diesel options, and the military uses a lot of diesel vehicles.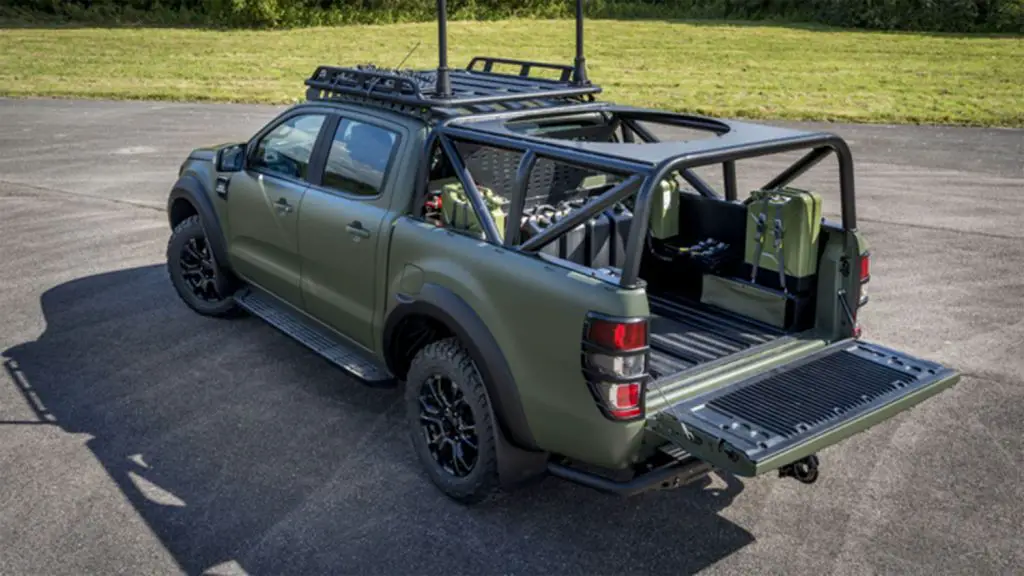 Since the engine range in Europe is all diesel offerings, the Ricardo Ford Ranger must run a diesel powerplant. It's unclear if the truck runs the 2.2-liter or 3.2-liter diesel engine; we assume it the smaller engine. The company did upgrade the water fording capability, suspension, wheels, and brakes. The upgrades are meant mostly to help the Ricardo Ford Ranger function with all the added weight.
The electrical system of the Ranger was upgraded to survive electromagnetic interference. Ricardo worked with a company called Polaris, which builds multiple light off-road military vehicles. Polaris helped with onboard power management and communication system integration.
Customizations to the truck include a full roll cage with an integrated weapons mount, ballistic glass, and floor protection. The bumpers are heavy-duty models, and the truck has skid plates underneath and side steps. Ricardo is mum on if it plans to put the vehicle into production. What the company has said is that the Ranger demonstrates its ability to deliver a cost-effective, production-based military vehicle. Watch this Ford Ranger shield a woman from an elk attack.
Subscribe to Ford Authority for more Ford Ranger news and around-the-clock Ford news coverage.
Source: Fox News