This weekend marks the end of the factory Ford GT racing program. The program will come to an end after the Petit Le Mans event that happens this weekend. Ford is still hoping that it will sell some of the ex-factory cars to privateers and has said that some of the cars will be seen at events next season. As the factory Ford GT racing program winds down, some of the main players from Chip Ganassi Racing's (CGR) Ford GT program are talking about the top memories they have over the last four years of the program.
CGR's Mike Hull said that his favorite memory was the GT first and third place win at Le Mans in 2016. The car that came in second was a Ferrari that happened to be driven by an American, and all three men on the podium of the iconic French race for the class were Americans. Kevin Groot, IMSA/WEC program supervisor, said that the 1-2 finish at Daytona in 2018 was his best memory.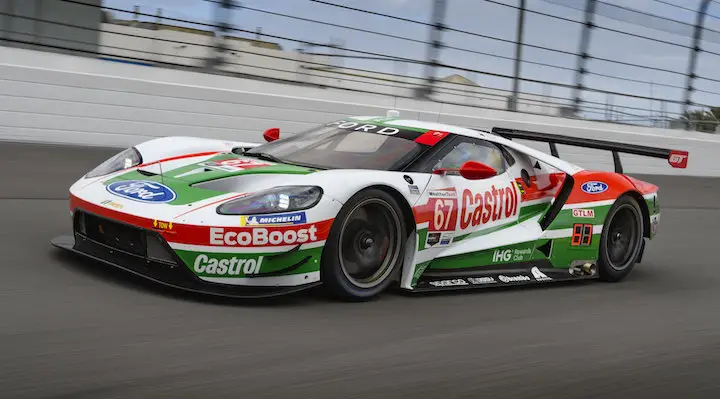 Larry Holt, Multimatic CTO, says that his fondest memory was when the first Ford GT turned a wheel at Calabogie, a test track near Ottawa. He says the car ran flawlessly for two days. Driver Joey Hand's best memory is winning at Le Mans; he was also the driver that passed the Risi Ferrari in the final stint to put the Ford GT in first place. It's sad to see the GT program end, but we hope to see some of the cars continue to win once Ford sorts out the events the cars will run with privateers next season.
Subscribe to Ford Authority for more Ford GT news and around-the-clock Ford news coverage.
Source: Motorsport