There's stupid, and then there is this guy. A 24-year-old-man called William Edmonds went full idiot at a gas station he frequents. Edmonds got the wild idea after buying some beer, cracking one open, and climbing into his truck to do a burn out in what appears to be a step-side Ford Ranger.
The surveillance video shows the truck never stopping until it's inside the gas station. Where Edmonds really turns into an idiot is that he had just been in the gas station buying the beer. He's also a regular enough customer that the cashier recognized his face.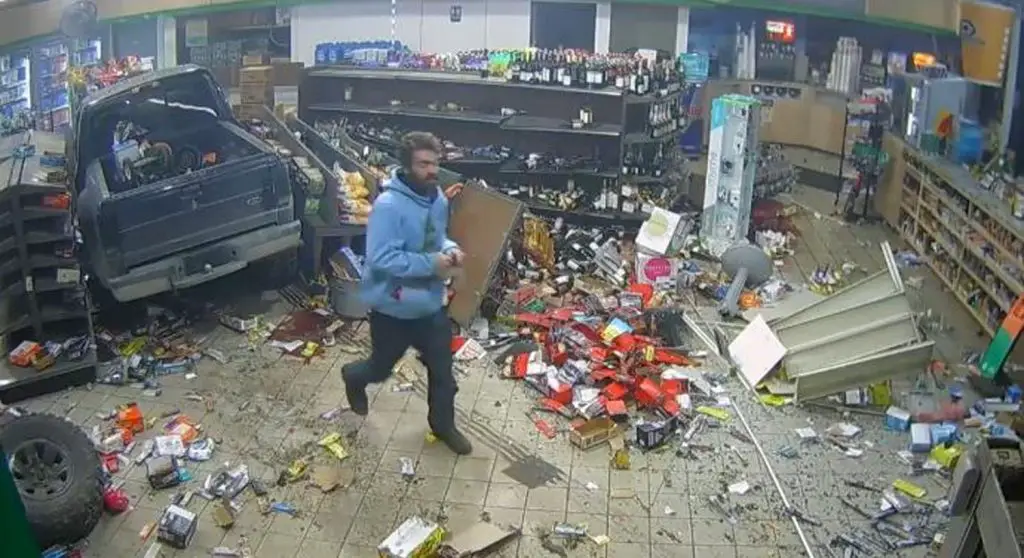 The station is packed with security cameras, and he was on the footage. That didn't stop Edmonds from jumping out of his Ford Ranger, ripping off the license plate, and running away on foot. Since the cashier recognized Edmunds and knew his name, he was able to tell police exactly who cased the devastation to the building.
As bad as the station was destroyed, it's amazing that no one was injured in the crash. A K-9 team tracked Edmonds from the store but lost his scent not far away. Since investigators knew Edmonds was responsible, they were able to get his address and periodically checked for him there. He was arrested there about 13 hours after the accident.
The man admitted to trying to spin his tires at the gas pump and says he didn't mean to hurt anyone. He claims he got scared, ripped off his license plate, and fled afterward. He was charged with reckless driving and leaving the scene of an accident. He was released on a $5,000 bond, ordered not to visit the BP station anymore, and will submit to drug and alcohol tests twice weekly.
Subscribe to Ford Authority for around-the-clock Ford news coverage.
Source: abc12