A Ford dealer called Brown Lee Ford has unveiled a very good performance car bargain. The car is a 2020 Ford Mustang GT that has been fitted with a Roush supercharger. That is the same blower used on all manner of more expensive hopped up Mustang GT cars we have talked about.
Notable examples of cars fitted with that Roush supercharger include the old Crow Mustang (the blower pictured in green) that was auctioned for charity and the Roush Stage 3 Mustang GT. The big thing about this Mustang GT package, is that Brown Lee Performance will sell you the car for $40,000.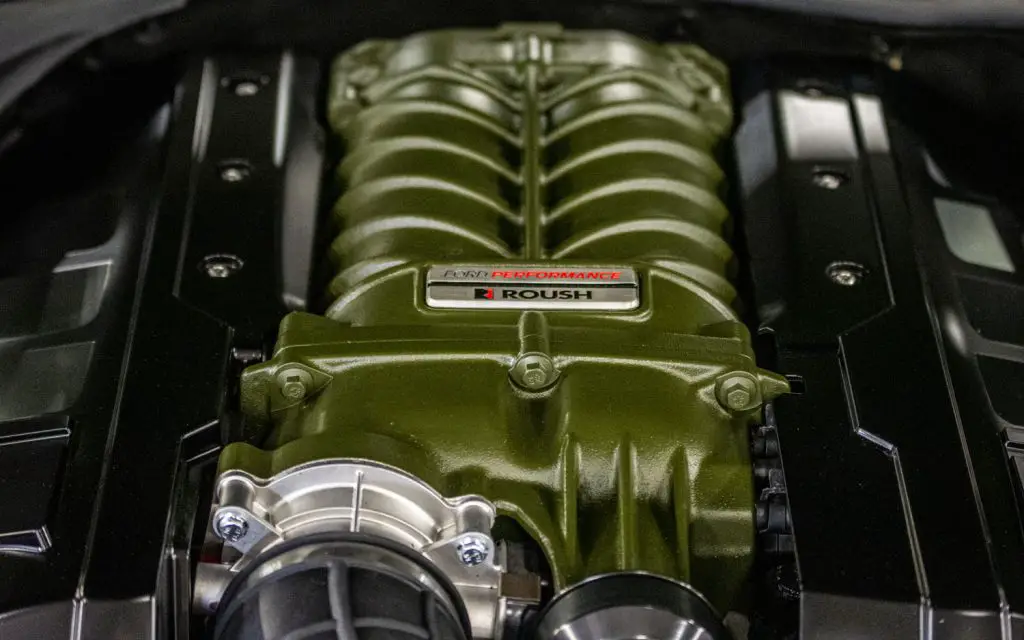 That's a heck of a bargain for a car with 700 horsepower. Brown Lee Performance will build you the car on either the 10-speed automatic or the 6-speed manual Mustang GT. The cars will come in either Grabber Lime or Twister Orange colors.
One big mystery here is the pricing; the Phase 1 Roush TVS supercharger is $7,699 on its own, the two available colors are an extra $495. The assumption is that the price starts with the base Mustang GT fastback that has a manual transmission, the 10-speed is a $1,595 option. Still, the base price of the car and the cost of the blower alone adds up to more than the selling price.
The assumption is that the dealership is buying the specially colored Mustang GT base cars in bulk and then buyer the Roush blowers in bulk to drive the price down. What we do know is that the cars are a bargain, and anyone wanting to get a Mustang GT with a Roush blower on it should look into the Brown Lee Ford offering. The dealer plans to offer about 200 of the cars this year, and the asking price is $39,995.
Subscribe to Ford Authority for more Mustang news and around-the-clock Ford news coverage.
Source: CNET