Ford fans are looking forward to the film "Ford v Ferrari" that lands in theaters next month. The film isn't a biopic, but it is telling the story of the legendary '66 Le Mans running where Ford and Ferrari went at it tooth and nail. The result was Ferrari being toppled from the top of endurance racing.
Early estimates looking at the opening weekend of "Ford v Ferrari" next month are seeing big earnings for the film in the area of $23 million to $27 million. The film premiered at the Toronto International Film Festival and will hit theaters nationwide on November 15th.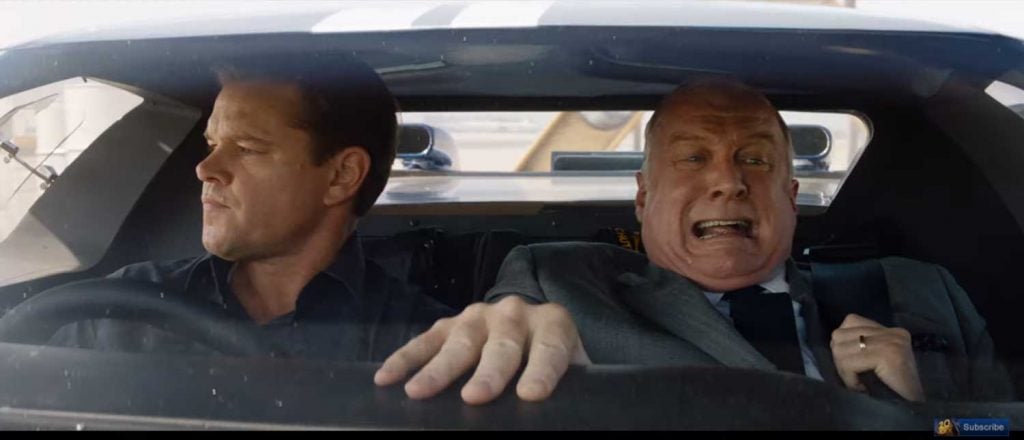 While the general masses haven't yet seen the film, it continues to do well in screenings at film festivals and with critics. The movie has an 88 percent "fresh" rating on Rotten Tomatoes as of writing. The studio has made an interesting decision to let the lead actors, Christian Bale and Matt Damon, fight it out for the win in the Best Actor category. Word is that the Best Actor segment is packed this year, but Bale has better odds of winning that Damon.
"Ford v Ferrari" will go up against a reboot of "Charlie's Angles" on opening weekend, and that film is projected to take in $12 to $13 million in its opening weekend. It sounds as if "Ford v Ferrari" will be a big moneymaker for the studio, which is good. Perhaps with the film doing well, we can get more films in the theaters that appeal to car guys and gals. The second trailer for the movie debuted about a month ago and gave us a great look at what we will see in theaters.
Subscribe to Ford Authority for around-the-clock Ford news coverage.
Source: Variety