Ford and Electrify America made a big announcement that they would be partnering on the largest charging network in North America not long ago. Ford also announced that buyers of its EVs would get two-years of free charging on the network. Electrify America and Huject have announced a new way that they plan to work together to streamline how EV drivers pay for charging.
Ford's EVs will undoubtedly launch with this feature. We bet this is how the Ford EVs will authenticate the network and determine if the driver needs to pay or not. With the Plug&Charge system, drivers won't need to reach for a wallet, smartphone, or bank card to pay for charging.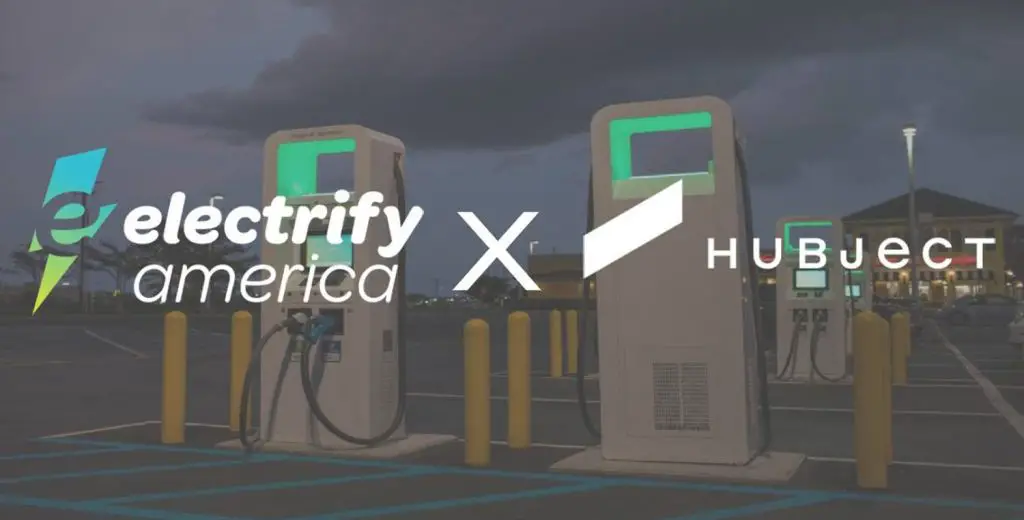 They can pull up to the Charging station and just plug-in. Charging will start automatically. Electrify America says that the new system will be fully operational in 2020 when Plug&Charge-compatible EVs will be available to consumers. The duo says that Plug&Charge will use the ISO15118 standard cross the network of chargers.
That protocol is an international standard that outlines a secure communication protocol that an EV and charge station use to recharge the battery in the EV. The security system uses processes and procedures that were developed in tandem with security experts around the world, enabling encrypted and convenient functionality across North America.
Hubject's North American based V2G Root and Certificate Authority is the first of its kind and the second system globally. Electrify America is investing $2 billion in the next decade into its EV charging infrastructure. By December 2021, it expects to have 3,500 chargers nationwide. Electrify America recently gave up information on a rear-wheel-drive Mach-E.
Subscribe to Ford Authority for around-the-clock Ford news coverage.
Source: Electrify America