A driver who is leaning towards getting a plug-in hybrid or full EV will want to have the charger ready to go as well. Most charging for vehicles like the coming Mach-E or the Escape Plug-in Hybrid is done at home. Charging from an L2 charger rather than an L1 charger is much faster.
Faster charging is paramount to the usability of an EV or plug-in hybrid. Electrify America has a new Level 2 charger that is available on Amazon that offers 240V, 32 amps and works on all EVs sold in the States. Electrify America is also a recognized brand for EV chargers.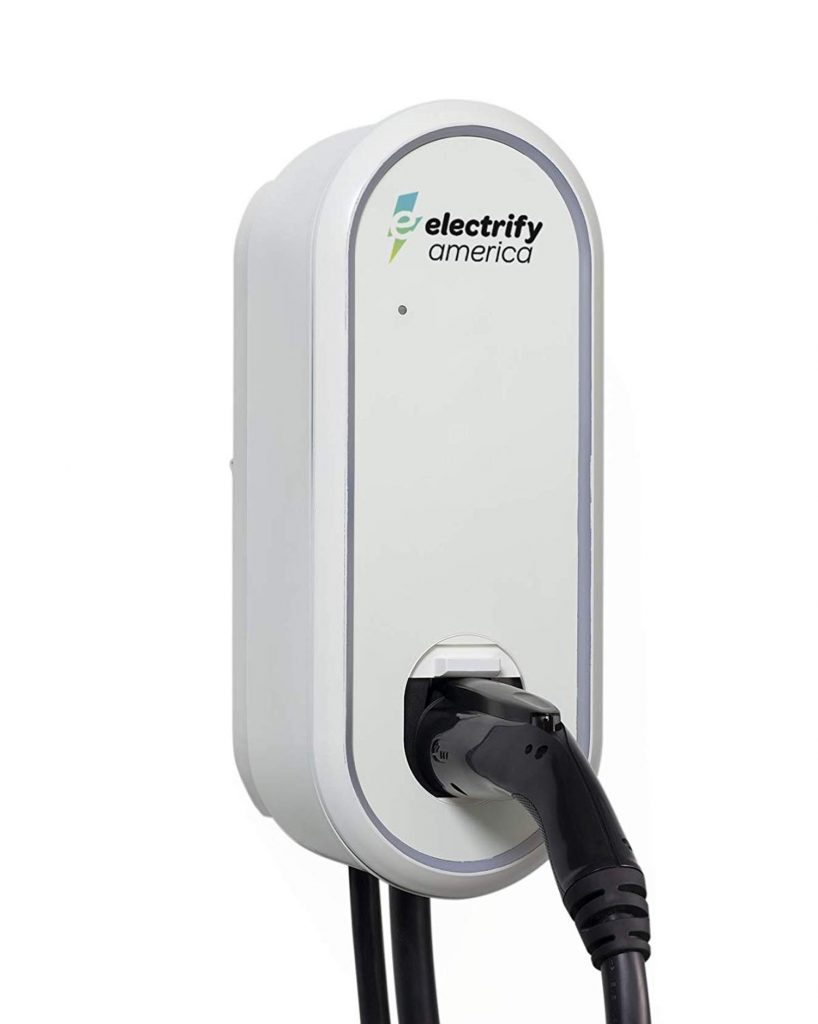 Ford chose Electrify America as a partner to offer fast-charging stations around the country. The L2 charger that is on Amazon is waterproof and rated for installation indoors or out. To make installation easier, the charger comes with a standard NEMA 14-50 supply power plug, or an electrician can hardwire it.
The charger is SAE-J1172 compliant for all US EVs. The L2 charger can supply enough power to charge some EVs for up to 25 miles of extra driving in an hour. The EV charger sells for $499 and ships free with Prime delivery. It's fulfilled by Amazon and sold by Electrify America.
The deal between Ford and Electrify America was to offer Ford EV buyers access to the 140 fast-charging locations that Electrify America has across the country. The network is open to anyone with an EV; it is still unclear if Ford will offer free charging to its EV buyers via that network. It's unclear how much the installation of the charger might be at this time.
Subscribe to Ford Authority for around-the-clock Ford news coverage.
Source: Amazon